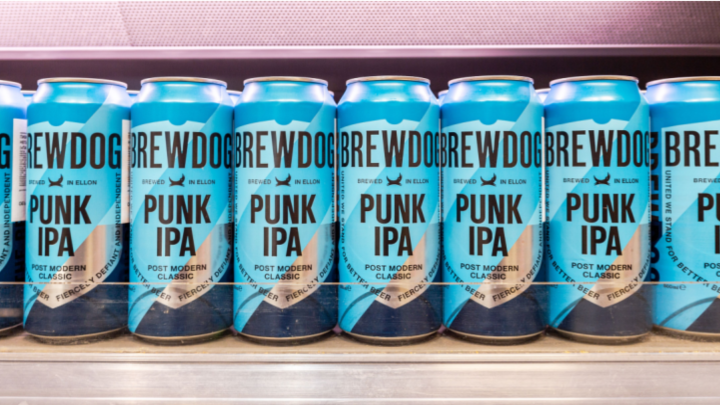 SCOTTISH craft beer group BrewDog has partnered with brewing giant Budweiser China to tap into a new but growing craft beer market in Asia.  
"We have been in the market since 2015 and we opened our bar in Shanghai in 2020. But to say we've barely scratched the surface of this dynamic and fast-growing market would be a massive understatement," the firm said. 
BrewDog said it plans on opening ten bars in China over the next five years to help showcase their craft beer. It intends to locally produce its top products, Punk IPA, Hazy Jane and Elvis Juice, at Budweiser China's Putian craft brewery, in the south-eastern province of Fujian, by the end of next month. 
BrewDog already has similar set ups in other countries such as the US, Germany and Australia, and has longstanding partnerships in place with Molsen Coors, Asahi, Heineken, Estrella Galicia, Warsteiner and Swinkels. 
But establishing links in China is seen as a worthy target for a company that wants to become a global beer business but doesn't want to do it while under the control of a large corporation.  China is also pertinent according to BrewDog because about a fifth of the world's beer is drunk in China and the craft beer market is about ten times bigger than it was a decade ago.  
"We've always wanted to go for growth in China - now we can do it from a position of strength, while remaining fiercely independent," BrewDog said. 
The Scotland-headquartered firm employs more than 2,300 people, but has recently faced a wave of criticism over a misleading "solid gold" beer can advert, and from a group of former staff who accused the brewer of misogyny and a "culture of fear". 
The company, which, in its own words, was started in a derelict shed by two humans and a dog 15 years ago, has also reportedly planned to start selling shares on the London stock market in 2020, but postponed when pubs and bars started closing down during lockdowns because of the pandemic. 
BrewDog CEO James Watt said the company had no imminent plans to revive a share sale, but would look to put a timeline in place by the end of this year.