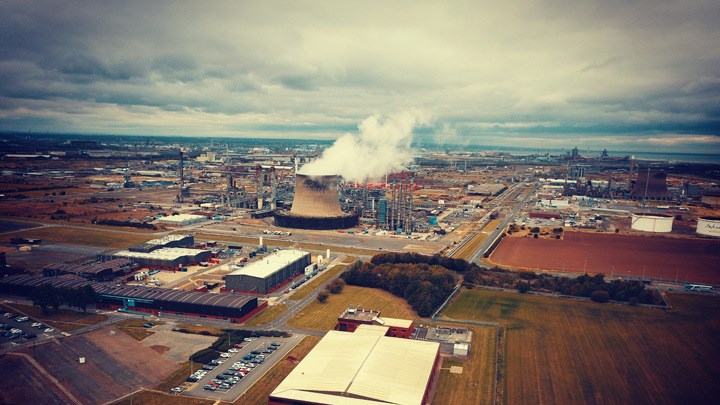 BP has joined forces with the Abu Dhabi National Oil Company (ADNOC) and the country's renewable energy company, Masdar, to engineer its hydrogen projects in Teesside, UK.
ADNOC is taking a 25% share in the H2Teesside blue hydrogen project – its first investment in the UK. It will work with BP on the pre-FEED stage of the project, which will consist of two 500 MW hydrogen production units that are set to being operations in 2027.
BP has also agreed to sell a stake in its proposed green hydrogen project – HyGreen Teesside – to the emirate's Masdar renewables energy company though has not disclosed the percentage it is selling. The electrolysis plant would start up in 2025 with 60 MWe of hydrogen production capacity, increasing to 500 MWe by 2030.
If built, the two projects could meet 15% of the target set by the UK Government earlier this year to install 10 GW of hydrogen production capacity by 2030.
BP has agreed to work with ADNOC on a feasibility study for what it describes as a world-scale blue hydrogen project in Abu Dhabi. BP will also work with ADNOC, Masdar, Abu Dhabi Waste Management Centre (Tadweer) and Etihad Airways to explore producing aviation fuels from hydrogen and municipal waste gasification in the United Arab Emirates.
BP CEO Bernard Looney said the deals reinforced the leading role that Teesside can play in developing new supplies of energy.
"As well as boosting home-grown energy, the global nature of our partnership with ADNOC and Masdar will support our plans to decarbonise some of the most hard-to-abate sectors in the world – like industrial manufacturing, power and aviation."
The deals follow an agreement signed last year for the three companies to work together on cleaner energy projects.
BP plans a series of investments in Teesside including a CCS infrastructure partnership, a purchase agreement for naphtha produced from hard-to-recycle plastics, and a collaboration with educators to help train people for greener industries being developed in the region.