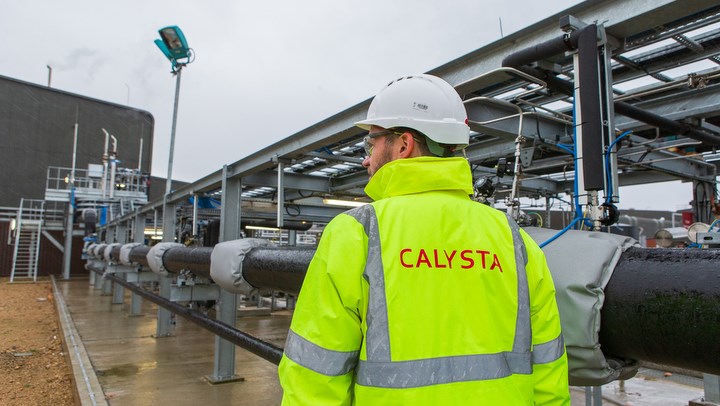 Calysta
BP has invested US$30m in startup Calysta's "breakthrough" technology, which uses bacteria to produce single-cell protein from natural gas and could help to improve food security.
The global population is expected to increase to 9.8bn in 2050 and incomes are growing across the developing world. Overall, food demand is set to increase by more than 50%, and demand for animal-based foods is expected to increase by 70%.
Through BP Ventures, BP has invested in technology which could help to achieve a more sustainable food future by meeting growing demand whilst avoiding deforestation and allowing the restoration of abandoned and unproductive land.
Calysta's state-of-the-art, proprietary gas fermentation technology produces FeedKind protein, a sustainable protein which could substitute conventional protein sources, such as fishmeal and soy protein concentrate, in feedstock for fish, livestock, and pets. The protein alternative has no impact on the flavour or texture profile of seafood or on animals fed FeedKind.
The patented process relies on naturally-occurring bacteria that is a component of healthy soils world-wide. The bacteria are grown in a proprietary fermenter and methane is provided as a carbon and energy source. A single-cell protein is created which can be harvested, dried, and pelletised.
The process doesn't use arable land, uses very little water, and does not compete with the human foodchain, allowing more food to be produced with less resources. In addition, the process is commercially valid and FeedKind has been demonstrated to be safe, effective, and nutritious.
Currently Calysta produces FeedKind at its Market Introduction Facility in Teesside, UK "to support market development activities with leading animal nutrition companies around the world". BP's investment will allow Calysta to expand production of FeedKind protein and support global rollout.
The aquaculture (farmed fish) industry has boomed due to concerns about overfishing, but the industry itself uses more than 15% of ocean-caught fish in feed, and the global aquaculture market is expected to grow up to 25% by 2025. FeedKind could help to prevent overfishing in response to projected growth. In addition, it could help to reduce reliance on conventional protein sources whilst meeting growing demand for feed, as well as in wider agriculture markets, without some of the environmental impacts of current sourcing methods.
BP says that the investment supports its strategy of "creating new markets in which gas can play a material role in delivering a more sustainable future" and establishing a strategic relationship with Calysta "around gas and power supply".
Dominic Emery, BP's Group Head of Strategy, said: "By pairing Calysta's exciting technology and entrepreneurial drive with BP's global scale and gas market expertise, this partnership offers the opportunity to improve food security and sustainability for the world's growing population."
Alan Shaw, President and CEO of Calysta, said: "Welcoming BP as a partner is a tremendous step forward for FeedKind protein and the best indicator yet that Calysta's solution to food insecurity in a resource-constrained world can and will achieve global scale."
"The problems facing our food production supply chains have never been more clear, with increasing evidence that land and water scarcity are key challenges to meeting future demand for protein. FeedKind makes more from less, producing feed for livestock, fish and pets while making smarter use of our resources."
Meghan Sharp, Managing Director of BP Ventures, added: "We are really excited to be working with the team at Calysta, bringing them into the BP Ventures family as we seek new commercial opportunities for our gas business. Their technology complements our core business while providing opportunities for sustainable products for tomorrow."
Recently Drax announced that it was partnering with startup Deep Branch Biotechnology on a project that could help to reduce CO2 emissions by using microbes to produce single-cell proteins for animal feed.