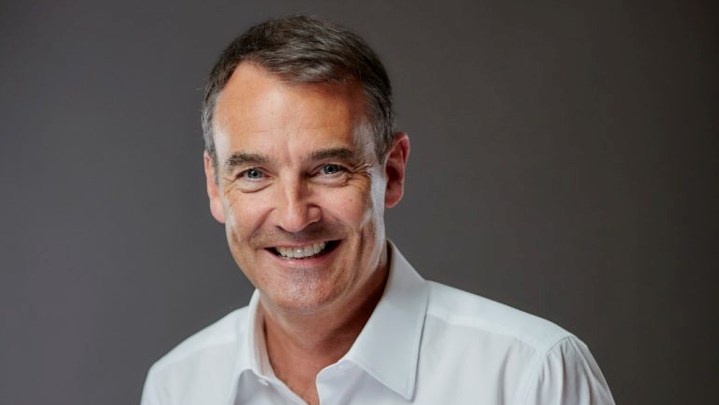 BP / Graham Trott
NEW BP Chief Executive Bernard Looney has pledged that BP will reduce its emissions to net zero by 2050 or sooner, and has announced a new structure for the company.
Looney unveiled a ten-point plan during a speech on 12 February. Five of these aim to get BP to net zero by 2050 or sooner, and five relate to getting the world to net zero.
BP plans to install technology for detecting and measuring methane emissions on all major operations by 2023, as well as reduce methane intensity by 50%. It aims to reach net zero on oil and gas operations as well as from customers' use of its products. This equates to 55m t/y of CO2e from operations, and 360m t/y CO2e from its oil and gas products.
"This is what we mean by making BP net zero," said Looney. "It directly addresses all the carbon we get out of the ground as well as all the greenhouse gases we emit from our operations. These will be absolute reductions, which is what the world needs."
This is the first time that BP has addressed 'scope 3' emissions – those produced by customers using BP's fuels. Previously, BP had rejected a proposal by activist shareholder group Follow This to set emissions reductions targets for its scope 3 emissions.
BP will also invest more in non-oil and gas businesses "over time". "We expect to invest more in low-carbon businesses – and less in oil and gas – over time," said Looney. "The goal is to invest wisely, into businesses where we can add value, develop at scale, and deliver competitive returns."
According to The Financial Times, BP spent around US$500m–750m last year on renewable investments, compared to more than US$14bn on oil and gas businesses.
To get the world to net zero, BP aims to advocate for net zero policies, including carbon pricing. It will launch a team to help other countries and companies decarbonise, and aims to become a leader for transparency of reporting. It will set new expectations for its relationships with trade organisations, and is prepared to leave where alignment cannot be reached on BP's climate change views.
BP is a member of the American Petroleum Institute, which actively campaigns against climate action. According to an analysis by The Guardian, "the political world could change dramatically" if BP used its influence with such organisations to push for net zero goals. Jason Bordoff, Founding Director of the Center on Global Energy Policy at Columbia University, also said on Twitter that this is "significant".
Structural changes
BP's structure has been mostly the same for more than a century and was split into three organisations: upstream, downstream, and other businesses. It will now be divided into: production and operations; customers and products; gas and low-carbon energy; and innovation and engineering. There will also be three integrators to identify and maximise opportunities: sustainability and strategy; regions, cities and solutions, and trading and shipping.
"We need to reinvent BP," said Looney. "Our historic structure has served us well but, in order to keep up with rapidly-evolving customer demands and society's expectations, we need to become more integrated and more focussed. So we are undertaking a major reorganisation, introducing a new structure, a new leadership team and new ways of working for all of us."
BP has also said that it is committed to "performing while transforming" and that there will be no change to the company's fundamental commitments. Looney also said in his speech that he expects BP to still be producing oil and gas in 2050, but production will be reduced.
According to The Financial Times, BP's goal is more ambitious than rivals Shell and Total, and is only matched by Repsol, a much smaller company. Bordoff also noted that BP's pledge cannot be met with offsetting alone, such as CCS and tree-planting, so that BP will become a different type of energy company.
Looney anticipated criticism for the lack of a timetable or concrete goals and said more details would be given at an investor meeting in September: "I appreciate you want more than a vision – you want to see milestones, near-term targets, some ways to measure progress. We do not have those for you today. But we will have more to say in September, and in the months and years to come. I will say this now though – we don't expect progress to be a straight line. But make no mistake, the direction is set. We are heading for net zero. There is no turning back."
Reaction
BP's announcement has been mostly welcomed by investor groups, which have been lobbying for increased climate action.
Stephanie Pfeifer, member of the global Climate Action 100+ Steering Committee and CEO, Institutional Investors Group on Climate Change (IIGCC), said: "This is a very welcome announcement from BP's new CEO. Building on the positive engagement with BP through Climate Action 100+, investors will continue to look for progress from the company in addressing climate change. This includes how it will invest more in non-oil and gas businesses, and ensuring its lobbying activity supports delivery of the Paris Agreement."
Steve Waygood, Chief Responsible Investment Officer, Aviva Investors, said: "We welcome the ambition, which comes at the start of a pivotal decade if the world is to change the course of global emissions. The onus will now be on BP to reshape its portfolio in light of a shrinking carbon budget."
The announcement received mixed reactions from environmental groups.
Bruce Baizel, Energy Program Director at Earthworks, said: "Taken at face value, BP's promise to reach net zero climate pollution by 2050 is very welcome.
"But as the 10-year anniversary of the BP Gulf spill approaches, as mainstream investors turn sour on the long-term future of the oil and gas industry, the company that previously claimed it was 'Beyond Petroleum' needs more than just words. It has powerful incentives to make strong claims in order to maintain its social license to operate and to avoid billions of dollars in stranded assets that cannot be extracted. BP's past performance gives us little reason to trust current promises.
"We will look to see BP reduce emissions, and then produce. This means a commitment to independent verification of their overall climate pollution reduction, before expansion into new extraction occurs. We look forward to BP proving that, this time, its climate promise is real."
Rachel Kennerley, climate campaigner at Friends of the Earth, said: "This is clearly an inadequate, as well as cynical, response to climate breakdown from one of the world's biggest polluters. The world is burning, and they want to carry on supplying the fuel. Governments must call time on dirty gas, coal and oil, and on those companies wanting to keep the fossil-fuel addiction alive and kicking."
Murray Worthy, Oil and Gas Campaign Team Leader at Global Witness, said: "There is nothing ambitious about a plan that is simply not credible. BP's net zero pledge looks like an attempt to grab some positive headlines by a new CEO, but with little of substance to show how it will achieve these grand claims. Saying that they will invest more in low carbon tech and less in oil and gas 'over time' is not a credible plan for reaching net zero – the science is clear that this shift has to happen immediately."