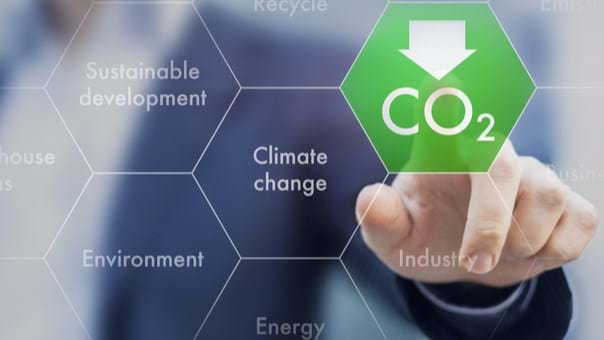 ONE year after announcing its 2050 net zero target, BASF has outlined plans to continue its progress, as it reaffirmed its climate commitment.
In an update on its transformation roadmap, BASF confirmed that by 2030 it aims to reduce greenhouse gas (GHG) emissions by 25% compared with 2018 and is maintaining its goal to achieve net zero globally by 2050. In 2018, BASF Group's worldwide emissions amounted to 21.9m t/y of CO2 equivalents.
BASF expects that switching to renewable power will be the main driver of reducing emissions until 2025. In 2021, renewables accounted for 16% of BASF's global power demand, and by 2030 the company projects that 100% of its global power demand will come from renewable sources. The company is pursuing a make-and-buy strategy to cover this demand, which involves investing in its own renewable assets and purchasing green power from third parties.
Its renewable plans include those for the Zhanjjiang site in Guangdong, China, which is expected to become BASF's third-largest Verbund site. BASF chose Zhanjiang for a US$10bn chemicals complex in 2019.
Days before the company reaffirmed its climate commitments, it signed a second framework agreement over 25 years with State Power Investment Corporation (SPIC) to purchase renewable electricity for the next phases of the site. According to BASF, it is the largest volume and longest green electricity purchase framework agreement that has been signed in China. SPIC is one of five major power generation groups in China, and the largest solar power generation enterprise in the world.
Through deals and partnerships with other energy suppliers, BASF will further accelerate plans to power the entire Zhanjiang Verbund site with renewable electricity. It aims to achieve 100% renewables use by 2025, earlier than originally planned.
Another renewable deal is BASF's 2021 purchase of a stake in Vattenfall's Hollandse Kust Zuid wind farm. Once fully operational, it will be the world's largest offshore wind farm, with total installed capacity of 1.5 GW.
During its update, BASF provided an overview of various measures that it is implementing at its site to achieve its climate targets. Sites highlighted include Ludwigshafen, where one project involves development of an electrically-heated steam cracker furnace.
According to Martin Brudermüller, Chairman of the Board of Executive Directors of BASF, the company is making "significant" progress towards achieving its emissions reduction targets. It intends to take the next step, achieving sustainable growth through products with reduced carbon footprints.
BASF aims to be among the first companies to provide large volumes of as many products as possible with reduced footprints. It says its customers are eager to reduce the carbon footprints of their products to reach their own emissions goals. To help achieve this, BASF intends to achieve a new level of transparency and is developing in-house digital solutions to calculate product carbon footprints (PCFs) for about 45,000 sales products.
The calculations currently use industrial averages and values from commercial databases to include scope 3 emissions. These are all the indirect emissions that occur in the value chain of the reporting company, including upstream and downstream emissions. To create more transparency on scope 3 emissions, BASF is working with suppliers to improve data for the raw materials it purchases. The company supports suppliers by sharing knowledge of evaluation and calculation methods, thereby contributing to standardisation of PCF calculations.
BASF notes that between 2021 and 2025 it still expects to spend less than €1bn (US$1.1bn) to develop low-emissions technologies and scale them up in pilot plants. Between 2026 and 2030, it expects capital expenditure to increase to about €2–3bn. During that period, the company plans to bring new carbon management technologies to scale and accelerate the switch to renewable power.
The company expects significantly higher investment requirements for the construction of world-scale production plants using new technologies, and to further scale up the use of renewable energy after 2030.
Brudermüller said: "Across BASF, we are working intensively to implement a large number of projects to further reduce our CO2 emissions significantly and achieve our ambitious climate targets. By cooperating with suppliers of raw materials we are also taking steps to reduce our product-related emissions. In this way, we are driving forward our transformation and supporting customers in their efforts to reduce emissions in their product portfolios."