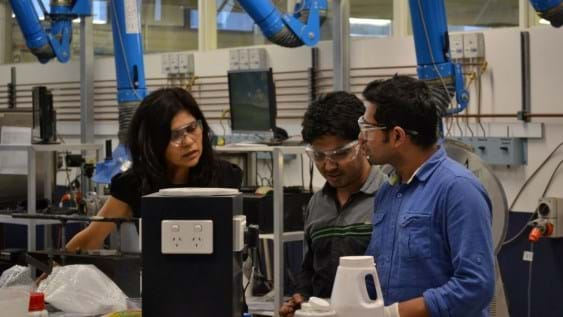 UNSW
AUSTRALIA'S University of New South Wales Sydney (UNSW) and University of Newcastle have received more than A$200m to help industry rapidly commercialise technologies for clean energy and recycling.
The partners will create the Australian Trailblazer Recycling and Clean Energy (ATRaCE) Program to research and develop technologies for chemical manufacturing, electrification, recycling, solar and energy storage.
Nicholas Fisk, UNSW Deputy Vice Chancellor for Research and Enterprise, said: "Our projects, partnerships and investment under this initiative will accelerate a decade's worth of change in just four years and create a legacy in industry-university collaboration. It is truly national, with projects in metropolitan and regional areas, and in all Australian states and territories, and beyond."
The partners have received A$50m (US$35m) from ATRaCE, a further A$97m from the universities themselves, and more than 20 industry partners which are mostly SMEs have committed more than A$130m. Analysis by PwC projected that technologies developed in ATRaCE will bring more than 50 new products to market and create 5,200 jobs.
Partners include the state-run Commonwealth Scientific and Industrial Research Organisation which will develop specialised facilities to support work on electrification and solar technologies.
Alex Zelinsky, Vice-Chancellor of the University of Newcastle, said: "This programme will transform the way technology readiness, commercialisation and industry-led research are prioritised, taught and rewarded in our universities, with targeted opportunities for university staff and students to succeed."
To accelerate innovation, the Government's Trailblazer scheme requires that there are arrangements to promote and pay more to research staff who work with industry to commercialise research, and uses collaborative IP agreements to attract industry.
Earlier this month, UNSW and the University of Newcastle agreed to create a A$15m innovation hub aimed at fast-tracking technologies to decarbonise New South Wales.