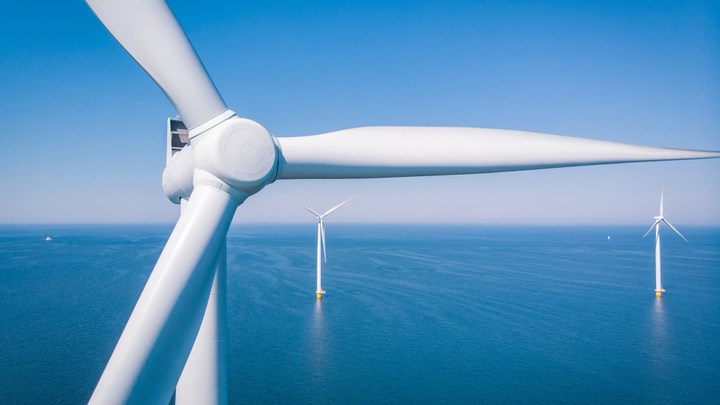 AUSTRALIA has taken its first step towards harnessing offshore wind by declaring the Bass Strait the country's first offshore wind zone.
The decision was announced last month, following the Albanese government's inaugural climate change statement to parliament in which the Energy and Climate Change Minister Chris Bowen outlined the scale and challenge of the country's heightened ambition to reduce emissions by 43% by 2030.
The offshore wind zone in the Bass Strait off Gippsland, Victoria covers around 15,000 km2 and could support more than 10 GW of year-round wind energy generation. It is estimated offshore wind projects in the region could support 3,000 jobs over the next 15 years during development and construction, and 3,000 during operations.
Feasibility license applications for offshore wind projects in the zone are expected to open soon. Other regions around Australia's vast coastline that are being considered for future offshore wind projects include the Pacific Ocean regions off the Hunter and Illawarra in New South Wales, the Southern Ocean region off Portland in Victoria, the Bass Straight region off Northern Tasmania, and the Indian Ocean region off Perth and Bunbury in Western Australia.
To help accelerate the development of offshore wind in the new Bass Strait zone, the Albanese government has awarded major project status to the Star of the South Offshore Windfarm Project. Major project status will help fast track the 2.2 GW project through regulatory requirements. The project is estimated to cost between AU$8bn (US$5.4bn) and AU$10bn and supply 20% of Victoria's electricity.
Bowen said: "Australia has huge potential in offshore wind and today the Albanese government is giving this industry a green light. This formal declaration and the Major Project Status for Star of the South will help us catch up."
The Victoria government has targets to install 2 GW of offshore wind generation by 2032 rising to 9 GW by 2040.
Lily D'Ambrosio, Minister for Energy and Resources for the Victoria government, said: "Offshore wind is key to achieving our target of 95% renewable energy by 2035 in Victoria, slashing emissions and energy bills as we lead the nation in our clean energy transition."
Climate statement
On 1 December, the Albanese Government published its first annual statement on climate change following the passage in September of the country's Climate Change Act. This includes a target to cut carbon emissions by 43% by 2030, and reach net zero by 2050.
Bowen used his statement to criticise the former administration's lack of action on climate change, decrying it as "a decade of wasted opportunity".
He said that government analysis released along with the annual update show that upcoming policies and ones implemented so far put the country on track to reduce emissions by the target amount.
Referring to the independent body that tracks the government's climate change progress, Bowen said: "As the Climate Change Authority advice makes clear, to achieve this target we will need to achieve the same emissions reduction in the next eight years that has been achieved in the last 18."
He added: "Over the next eight years, we will need to transition our electricity system to 82% renewables, from the current base of around 30%."
In its first annual progress report, the Climate Change Authority noted that to meet renewable targets, it is projected that wind projects need to be installed three times faster this decade than last. It warned that the substantial rollout is limited by the practicalities of deployment including connection to the grid, pointing to an Aurecon study that found offshore wind projects take ten years to implement.
Bowen said: "The Authority also points out that while the technology exists to meet our 2030 targets, there are significant labour market and supply chain challenges, as every country around the world strives to meet their targets." He pointed to government efforts to bolster skills, including a move to create 10,000 new energy apprentices but acknowledged more needs to be done.
Storage push
In order to bolster the grid as more intermittent renewables come online, the government has also announced funding for eight grid scale battery projects across Australia. ARENA, the government's renewable energy agency, is putting up AU$176m of funding for facilities that are expected to receive a total investment of AU$2.7bn and provide a 4.2 GWh of storage capacity, a ten-fold increase on current capacity.
The eight projects include a AGL's 500 MWh battery in Liddell, New South Wales; Neoen's 400 MWh battery in Hopeland, Queensland; and Origin's 900 MWh battery in Mortlake, Victoria.
ARENA CEO Darren Miller said: "Battery storage is an essential technology in the transition to renewable energy, allowing us to smooth out variable generation and store electricity for when it's needed. These next generation grid scale batteries will underpin this transition, with inverter technology that can maintain grid stability without the need for coal and gas generators. This pipeline of grid-forming projects will help move us closer to an electricity grid that can support 100% renewable energy."
The funding follows the Australian Energy Market Operator's publication last year of a white paper providing an engineering framework on the use of advanced grid-scale invertors, calling for deep industrial collaboration to help manage a once-in-a-lifetime transformation of Australia's power infrastructure.