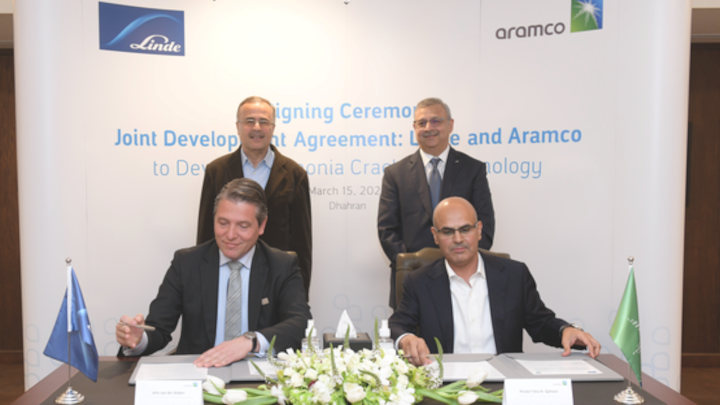 Saudi Aramco
ARAMCO and Linde Engineering have signed an agreement to jointly develop a new ammonia cracking technology, and already have plans to build a demonstration plant in northern Germany.
The technology could employ a novel ammonia cracking catalyst developed by Aramco and the King Abdullah University of Science and Technology (KAUST) in Saudi Arabia. It will be evaluated against other catalysts.
The partners will combine their experience and capabilities in industrial research and development, lower-carbon hydrogen, and ammonia cracking technology.
John van der Velden, senior VP of global sales and technology at Linde Engineering, said: "Effective ammonia cracking technology supports the world's urgent need for decarbonisation. By completing the missing link in the export chain, cleaner energy can be shipped from regions with high renewable and clean energy potential to those with more limited resources. We look forward to working closely with Aramco to develop and commercialize this important technology."