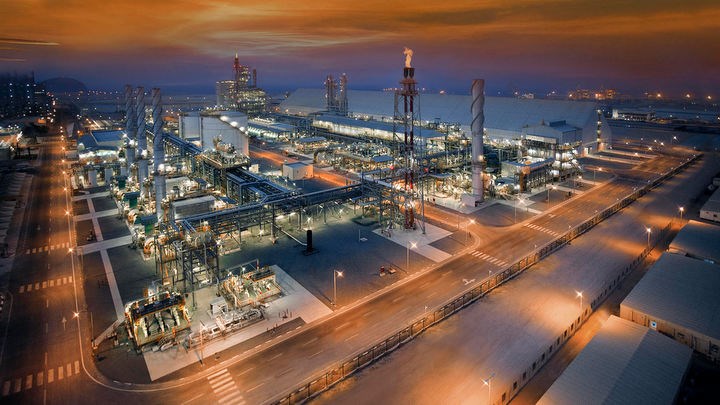 IN a bid to diversify its economy away from oil production, the Abu Dhabi National Oil Company (Adnoc) plans to invest US$45bn expanding its Ruwais refining and petrochemicals complex, and develop new downstream chemicals sites.
It plans to add a third refinery that will expand refining capacity by more than 65% to 1.5m bbl/d by 2025. For petrochemicals, it will build a new mixed feed cracker that will treble production capacity from 4.5m t/y in 2016 to 14.4m t/y by 2025.
It will also invest in two new downstream chemicals industrial parks. The first, the Ruwais Derivatives Park will be built on a 6 km2 area of land adjacent to Ruwais and integrated with the existing complex. Adnoc says the park will act as "a prime catalyst for the next stage of petrochemical transformation" by housing new plants to produce for example construction chemicals, oil and gas chemicals, surfactants and detergents.
The second will be the Ruwais Conversion Park on a 3.6 km2 area of land that will take feedstock from the derivatives site to produce packaging, coating, and automotive composites.
Sultan Ahmed Al Jaber, UAE minister of state and Adnoc Group CEO, said: "Given the projected increase in demand for petrochemicals and higher value refined products, we are repositioning Adnoc to become a leading global downstream player. We will invest significantly in Ruwais and open up attractive partnership and co-investment opportunities along our extended value chain to create a powerful new downstream engine and springboard for growth that will benefit our country, our company and our partners." 
The plans are estimated to create 15,000 direct and indirect jobs by 2025.