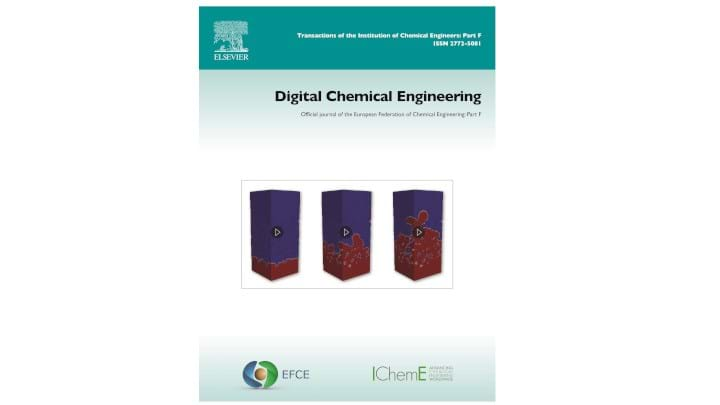 THE EDITORIAL board of IChemE's new journal, Digital Chemical Engineering, is calling for editors from underrepresented groups to join.
Digital Chemical Engineering aims to provide a leading platform for publication of new and novel interdisciplinary research across domains of chemical engineering, and digital sciences and technologies.
Emerging digital transformation in the chemical industry brings new challenges and opportunities and is changing the future of chemical engineering research, innovation, education, and enterprise. The vision for the journal is to capture breakthroughs during the transformation and provide a timely discussion forum for researchers to disseminate results and exchange ideas.
As Digital Chemical Engineering is a new journal, the board believes it is in a strong position to embed and promote diversity and inclusion from the journal's establishment, through development. Diversity and inclusion, and excellence in science, are at the core of its activities.
Currently, the editorial board consists of 20 editors, including six female researchers (30%), and one black researcher, based in 12 countries across the world. While the board is proud of the progress it has made to date, it recognises that there are clear gaps and a long way to go towards being a truly diverse and inclusive editorial team, and wider journal community. In its Diversity and Inclusion pledge, made in September 2021, the board set the ongoing strategy that new editorial board suggestions would ensure that at least 50% of candidates suggested were from underrepresented groups in the field.
In this round of calls for editorial members, the board will proactively reach out and engage with various underrepresented backgrounds and perspectives, such as disability, ethnicity, gender, nationality, and other characteristics. The board is looking to add:
Female researchers, aiming for a board that is at least 40% female by the end of 2022
Researchers from underrepresented ethnic groups, particularly black groups
Researchers from underrepresented geographic regions, particularly Africa and South America, with the aim of at least one member on each continent, with researchers active in the topics covered by the journal by 2023
Researchers from industrial backgrounds
Researchers with underrepresented backgrounds and perspectives
The board is calling for researchers that self-identify in any of the above groups to approach it directly and nominate themselves. It also requests that the Digital Chemical Engineering community nominate suitable candidates that could enhance representation of the diverse community.
Catherine Cliffe, Managing Editor of Digital Chemical Engineering, said: "Ensuring the diversity and inclusivity of the journal's editorial board is a priority. We look forward to hearing from all who are interested in joining us to help shape and grow Digital Chemical Engineering as an inclusive platform for sharing research and ideas at this timely stage in the digital transformation of the chemical industry."
Interested parties can learn more about the role, requirements, and the application process here.
The deadline for receiving nominations and applications is 31 March.