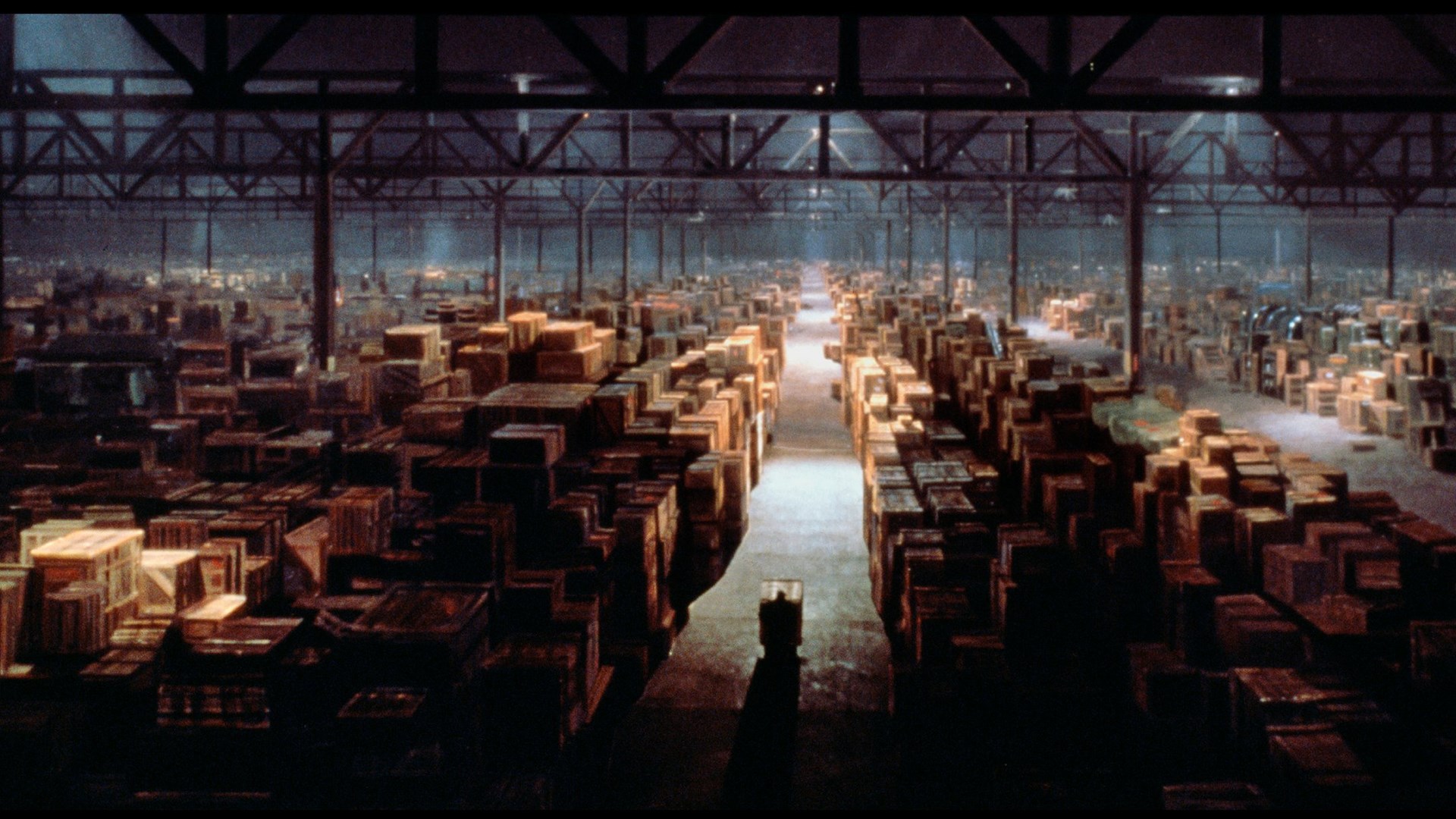 In the fourth article in his series, David Jamieson looks at what we can learn from Indiana Jones
FOR those who haven't seen 1981's Raiders of Lost the Lost Ark – and I can't think of a good reason why anyone hasn't – be warned, there are some spoilers below. In this modern classic, swashbuckling archaeologist Indiana Jones is hired by the US Government in a race against time to find the Ark of the Covenant before the bad guys. The Ark is a priceless artefact which, when misused, has disastrous consequences for some individuals. Ultimately, in the movie's closing sequence, it is placed in storage, gathering dust and never to be opened again.
There are parallels to be drawn between the Ark and both offshore safety cases, and onshore safety reports (hereafter referred to together as safety cases). During major projects and ahead of inspections, safety cases can be centre stage, with serious consequences when opened by the regulator if information contained within is found to be inaccurate. They can also, in some cases, sit for prolonged periods on the shelf in either the offshore installation or site manager's office, gathering dust and never to be opened again.
Safety cases
Safety cases are regarded by many as the critical documents in securing a licence to operate from the UK safety regulators, who are collectively referred to as the competent authority.
They present a written demonstration of their case for safety and provide evidence that their assets are safe to operate. Safety cases are submitted to the competent authority for assessment, and acceptance must be obtained before operations can commence. The competent authority then carries out inspections, both off- and on-site throughout the life of the offshore installation or site to ensure that the safety case remains accurate and that its commitments continue to be met. They have means of enforcement action at their disposal should they feel that the regulations are not being satisfied.
Much like the priceless artefacts of the Indiana Jones movies, safety cases do not belong in a museum, they belong to all of us and become of even greater value the more familiar the wider workforce becomes with their content.
The requirement for an offshore safety case was born out of the Piper Alpha disaster in 1988 when 167 people were killed, over 10% of North Sea production halted, and the damage ran into billions of dollars. The enquiry into the disaster – led by Lord Cullen, a former judge – made 106 recommendations, the first of which was that all offshore installations in UK waters were required to present their case for safety much like a legal representation to a court. This was the start of the safety case as we know it today. In 1992, The Safety Case Regulations were brought into law, aimed at reducing the risks from major accidents offshore. The Safety Case Regulations were refreshed in 2005 and then again in 2015 in the wake of the BP Macondo incident in the Gulf of Mexico. The regulations themselves are goal-setting and their 164-page guidance document describes the information to be contained within the cases, the situations where notifications are required to the regulator, as well as information on exemptions, penalties and appeals.
The COMAH (Control of Major Accident Hazard) Regulations, which came into force in 1999, apply onshore and place similar requirements on operators. They implement the Seveso Directive, which was developed in the aftermath of a 1976 incident in northern Italy's Seveso, which involved the release of toxic chemicals over a town of 17,000 inhabitants.
COMAH sites fall into either the "Top Tier" or "Lower Tier" depending on the quantities of materials handled and the more significant hazards likely present. The highest level of
regulation is reserved for Top Tier sites. As well as the safety case, operators must prepare a major accident prevention policy and submit details of on- and off-site emergency planning.
Much like the priceless artefacts of the Indiana Jones movies, safety cases do not belong in a museum, they belong to all of us and become of even greater value the more familiar the wider workforce becomes with their content
Within a safety case you'll find a detailed description of the installation or site, details of the operator's management system, a list of all the major accident hazards that are present, a risk assessment, the arrangements for emergency response and a summary of how the workforce has been involved in its development. Once a safety case has been accepted, it must be kept up to date.
Read your safety case
Despite each site or offshore installation requiring a safety case, we see around 100 serious incidents occurring each year at COMAH sites onshore. Around half of these are precursor events to far larger incidents that, if realised could impact large numbers of people both on- and off-site. It is a similar picture offshore, with several hundred dangerous occurrences being reported each year, approximately 60 of which are hydrocarbon releases. Workforce engagement and awareness of the major accidents documented within the safety case is a crucial step in helping to reduce these numbers.
Thankfully, the safety case has a far happier ending than Raiders of the Lost Ark. A lot of good work goes into preparing them and, if you have not already done so, I would encourage you to read yours. You will likely learn a lot more about the major accident hazards present on your installation or site, how they are managed, the safeguards in place to prevent them and mitigate their consequences, as well as the arrangements for emergency response. No one needs to be a hero with a proper safety case in place.
---
This series explains key principles of engineering by applying them to scenes from various films. This is for the purpose of illustration for instruction only and does not arise from any endorsement by or association with any other person or entity.
---
Correction: this article originally stated that 176 people were killed in the Piper Alpha disaster, when in fact 167 people died.
---
To read more articles in this series visit https://www.thechemicalengineer.com/tags/pop-culture-safety/