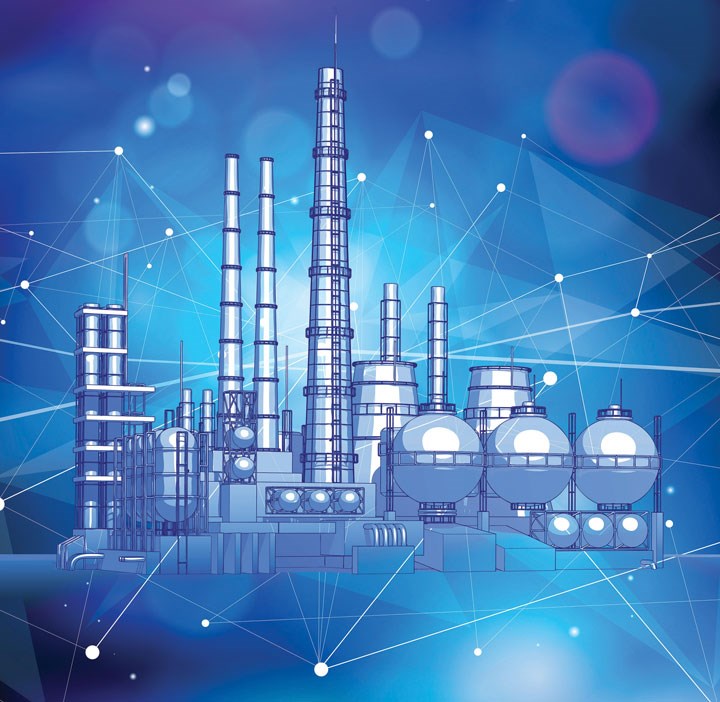 Chemicals businesses must not delay on digitalisation if they want to transform their operations, says Paige Marie Morse
THE chemicals sector is continuing to perform strongly across all regions and we expect that trend to continue for the foreseeable future. Consultancy Roland Berger's study Chemical Winners 2018 – Focus on Profits (https://bit.ly/36ndHjp) examines the financial performance of 170 chemical companies in the US and Europe and provides an industry overview. It found that 2018 was another strong year for the sector.
According to the study, the total sales of the 170 chemical companies surveyed rose by 9% in 2018 compared with 2017 – and the profitability of the chemical industry as a whole was also strong last year. Although the EBIT margin of 12% was lower than the 13% in 2017, the overall EBIT dollar improved as the chemical industry saw industry-wide sales growth of 4%.
In our experience at AspenTech, speciality chemicals have been performing particularly well in recent times. Bulk chemicals markets are doing well too, especially in Asia where demand is strong and there is a clear drive towards self-sufficiency, and in the US, where there is a feedstock advantage. Indeed, access to cheap feedstocks continues to provide North American chemicals manufacturers with a significant cost advantage. We have already seen a huge wave of new capacity and we expect a second wave to emerge in the 2021-2024 timeframe.
Even Europe, which has struggled to compete on cost in recent years, has seen major announcements of new activity, heralding a recovery here also. Two trends impacting European operators are: first, operators in Europe importing cheap feedstock from operators in the US and second, the ongoing push from European operators to move downstream to get more involved in the specialty chemicals sector. The advantage here is that this is a complex technically-demanding business that suits the performance capabilities in Europe. Operators know that if they perform well in this space, there will be more margin and more profitability on offer – and that continues to encourage broad participation.
Scoping the challenge
Of course, despite the optimistic picture overall, the chemicals sector is still facing significant challenges. There are trade tensions between the US and China and, to a lesser degree, between the US and the EU. Chemical operators will need to carefully monitor these tensions because any uncertainty in trade flows is likely to act as a brake on decision-making.
The other major challenge relates to the speed of digital transformation across these market sectors. While processing industries are finally catching up to service industries in their digitalisation efforts, chemicals continues to trail when compared to others in its class. In comparison with many other heavy industries, chemicals operators are lagging behind in implementing digital solutions. Certainly, refining has moved faster than chemicals, with the majority of operators using advanced process control (APC) solutions and many moving towards artificial intelligence (AI) tools. 
While processing industries are finally catching up to service industries in their digitalisation efforts, chemicals continues to trail when compared to others in its class
In contrast, while a growing number of chemicals companies are exploring the benefits and running trials, far fewer have launched live commercial implementations. They are therefore potentially missing out on the benefits of deploying APC solutions that enable units to run at faster rates and deliver consistent on-spec products. Many are yet to trial analytics tools that could help them apply lessons from previous operations to improve future outcomes.
Operators will need to take action soon to address this and kickstart their digital efforts. Otherwise, they will miss out on the opportunities that moving to digital could bring – from the chance to drive up productivity and profit through enhanced throughput and yield, to better coordinated supply chains, to the opportunity to better plan maintenance and reduce the occurrence of unplanned outages. 
It is all about the pursuit of operational excellence. APC still plays a key role in helping companies to maintain optimal operating conditions, while using prescriptive analytics to pinpoint when a piece of equipment will fail allows operators to plan ahead, develop contingency plans and avoid unnecessary costs. Given these potential benefits, why aren't more chemical operators capitalising on the benefits of digitalisation? What's holding most operators back is the thorny issue of operational complexity. Operators often struggle to know where to begin. Many operations, particularly in specialties, have become increasingly complex as customers demand higher levels of performance and quality and a greater range of options from producers. And operators realise they need to diversify product lines to meet these increasingly sophisticated needs.