MANUFACTURERS in the UK chemical sector are facing many challenges: Brexit, together with its related legislation, and new auditing and recording responsibilities, for one. Volatile ingredient and compound prices, for another. And there are internal challenges within processes too – from quality control and the skills gap to waste and compliance.
Digitalisation enables businesses to find the sustainability sweet spot between these economic, social, and environmental goals, offering many of the solutions to overcome technical challenges, accelerate processes, improve productivity, and become more sustainable.
But while large companies and multinationals can employ huge specialist teams to help with the transition and mitigate these challenges, for small-to-medium sized enterprises (SMEs), the move towards digital technologies is different.
SMEs are traditionally slow to adopt because they face a number of barriers, from finance and a lack of digital skills, to uncertainty on where to start and the struggle to find the time to capitalise on opportunities.
So how should chemical plant managers approach digitalisation?
Make a start
Firstly, it is important to reach out for support.
That is where Made Smarter – a government-funded and industry-backed movement to drive technology adoption in manufacturing – is helping.
Since our £20m (US$26.7m) Adoption Programme was launched in the UK's North West in 2018, almost 1,400 manufacturers, including many in the chemical sector, have accessed free, expert, impartial support.
670 have reaped the rewards of intensive technology advice and more than 250 have accessed free digital transformation workshops to help them take their first steps.
Meanwhile, our leadership programme – developed in partnership with Lancaster University – is currently providing a 50% subsidy (worth £2,500 per delegate) to 56 current and future business leaders. A growing number of manufacturers are also benefiting from fully funded, three-month digital technology internships which offer students and graduates paid placements to work on live technology projects.
And, armed with the vision and the skills to pursue smarter manufacturing, 200 companies have accessed match-funded support of up to £20,000 each to invest in new technologies.
The 241 technology projects we have supported so far are forecast to create over 1,177 new jobs, upskill 2,205 existing roles, and deliver an additional £192.9m in gross value added (GVA) for the regional economy over the next three years.
Over 80% of them have seen a boost in productivity, while others have benefited from increase in revenue and exports, as well as improved visibility and enhanced integration with supply chains. More than 25% reduced their carbon emissions, while others cut energy bills, reduced waste, and became more environmentally sustainable.
The 241 technology projects we have supported so far are forecast to create over 1,177 new jobs, upskill 2,205 existing roles, and deliver an additional £192.9m in gross value added (GVA) for the regional economy over the next three years
Our aim is to help manufacturers select the right approach, help them weigh up how much to invest, and select which technologies will bring the greatest benefits.
A sensible first step is one of our digital transformation workshops, which consist of bespoke, innovative, streamlined diagnostics of products, services, processes and people to find practical solutions to overcome challenges.
We develop an overview to understand a business, what it does and how it does it, and it is designed in a way that requires minimal time investment for manufacturers to implement the actions.
The process helps recognise potential challenges – like increasingly demanding customers, outdated machinery, and labour shortages – before they run into them, and helps businesses strategically, creating value across operations and supply chains benefiting their customers.
Companies are then provided with an easy-to-use guide with high-level advice, recommended first steps, and a plan to move forward progressively and sustainably.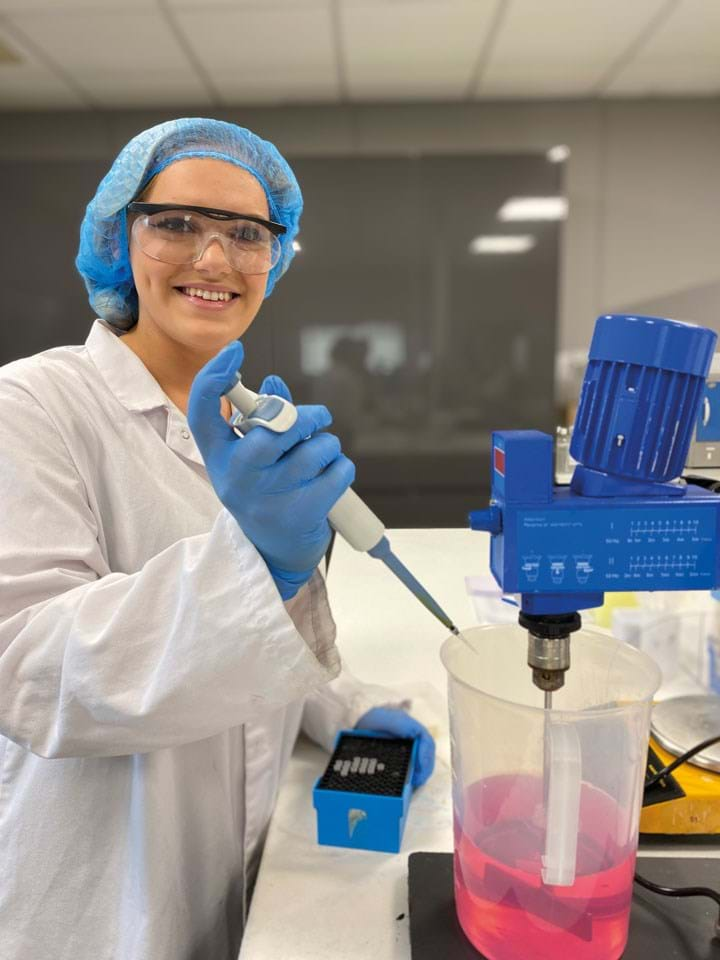 Case 1: Organica UK
Organica UK, a manufacturer of household cleaning products based in Birkenhead, used the Digital Transformation Workshop to develop a digital roadmap and subsequently invested in two data-driven technology projects to increase production capacity, and improve how it manages resources.
Noel Doyle, Technical Director, said: "We have always been proactive and positive about the challenges and opportunities in digitalising, but Made Smarter support has enabled us to really hone our vision. Sitting down with an advisor to focus on our main issues was very valuable."
A digital technology intern through Made Smarter helped support the implementation of sensors which now capture the volumes of ingredients going into and coming out of Organica's blending tanks and other parts of its filling process, and introduced real-time monitoring and analytics. The business has experienced a 20% productivity increase.
Meanwhile, a second project now under way will create a bespoke, cloud-based ERP solution to improve how it keeps track of orders, production and stock, and is forecast to improve efficiency by 25%, reduce energy consumption by 10% per tonne of product, and reduce waste by up to 20%.
The company has also created eight new jobs and accelerated its drive towards its ambition to increase turnover from £5m to £8m.
"Our digital transformation has been a fantastic experience so far," said Doyle. "The entire team has bought into the changes and we are all feeling really positive about the future."
A deeper dive
A digital roadmap is also the starting point for further support, which includes more detailed discussions to decipher the business goals, the current state of play, and where the business is heading. These conversations will help tailor potential digital tools and solutions.
For example, if the aim is to achieve a higher quality of product, it is vital to have a detailed analysis of the current process, what goes wrong, or if there are any gaps in the process and skills. We can then take all that into consideration and advise how technology can address it, and scope potential projects that are measurable, achievable, time-based, realistic and relevant.
Armed with this holistic view, plant managers then have the foundation of a business case which can secure the buy-in from C-level, board or shareholders for the next stage: the technology.