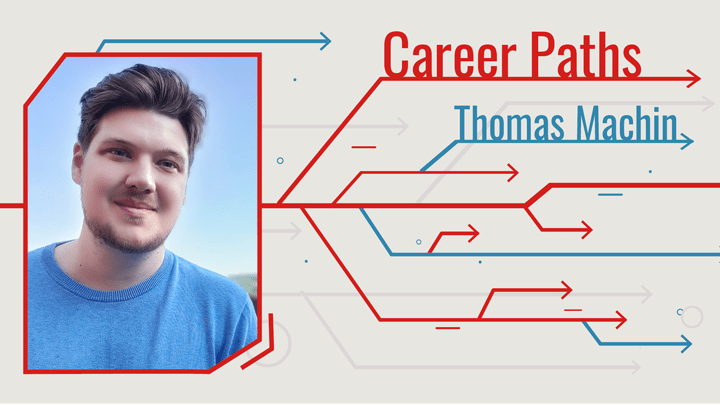 Thomas Machin talks about his pride in developing and delivering novel process measurement technology
IN THIS series we speak to chemical engineers working outside of the fossil fuel sectors to highlight the breadth of opportunities open to those just starting their careers or seeking to change sectors.
Thomas Machin is the Senior Technology Officer at Stream Sensing, a company that develops novel process measurement technology. There is a huge opportunity for chemical and process engineers to accelerate the digitalisation of process engineering and manufacturing, and in doing so boost the efficiency and sustainability of the process sectors.
Thomas studied chemical engineering at the University of Birmingham, where he went on to gain a doctorate and develop the technology that his company is now helping industry use.
"I completed an engineering doctorate in 2020 and one of the key areas of this research was developing a sensor capable of capturing real-time rheology properties. When I first started in 2016, the sensor was manufactured with an acrylic tube containing just a few electrodes arranged around the pipe. Fast-forward to today, and we have developed a technology that is being installed in factories of blue-chip companies around the world and has led to the foundation of a new company, Stream Sensing, which is backed by Northern Powerhouse.
"This is something I'm incredibly proud of; however, the most rewarding part of my role is developing and delivering innovative technologies which are able to reduce waste and optimise manufacturing processes to help move us towards a more sustainable future."
What are the main responsibilities of your current role?
"I am responsible for overseeing the development of a novel process measurement technology which monitors rheological properties of a fluid in the pipe, in real time. Working in a startup company, I have a lot of flexibility, responsibility and variety in my role. One day you'll find me in my lab coat, running optimisation experiments on a flow loop, the next I'll be in a suit leading technical sales pitches to potential end users of the technology. The range of activities in my role include managing and executing development projects; conducting trials of the technology at pilot plant and factory installations; and helping inform strategic decisions to take the technology forward."
What aspects of chemical engineering do you apply in your everyday role?
"I use a number of chemical engineering skills every single day. As rheology is the way a material flows, I often apply my understanding of transport phenomena. When working at customer facilities and factories I use process knowledge to define optimal installation locations and operating conditions, and troubleshoot potential issues.
"One of the most important aspects in my role is the emerging trend of applying digital approaches to chemical engineering. Digital manufacturing can provide significant competitive advantage. It reduces operational and maintenance costs, and increases sustainability through process optimisation.
"Typically, rheology measurements are taken at the end of a process when a sample is acquired and taken to the lab for analysis. If the sample does not meet the quality specification, then the processed materials have to be scrapped or re-worked. This results in the generation of large volumes of waste or excess energy consumption. Real-time monitoring of rheological properties helps to mitigate this and increase resource and energy efficiency. This aligns with the UN goal to build resilient infrastructure, promote sustainable industrialisation, and foster innovation with my role to continually enhance and develop novel process technologies.
"The improvements made to reduce resources and energy requirements help to achieve the UN sustainable development goal to take action against climate change and reduce impact from manufacturers.
What are the key challenges in your sector that chemical and process engineers are well equipped to help address?
"Digital manufacturing – commonly called Industry 4.0 – uses integrated approaches to develop production systems that are not only connected but communicate and analyse process data, and use this information to optimise process decisions. A substantial challenge exists to develop appropriate in-line sensors and diagnostic characterisation methods to provide real-time valuable process information. This can then be used to inform process decisions.
"Chemical engineers play a vital role in helping to understand areas of process inefficiency and where process measurement technologies can benefit their process. Once information has been obtained from the process, we can determine how best to use the data. Chemical engineers are able to define critical and innovative process measurement needs. With our input, we can help develop these important technologies."
What chemical/process engineering skills are in demand in your sector?
"Chemical engineers possess a wide range of transferable skills that are valued within digital manufacturing. Some of the most coveted are analytical and problem-solving skills, understanding of process engineering, creativity, data handling and adaptability."
What advice would you give to a recent graduate or early careers chemical engineer who wants to work in your sector?
"Working with cutting-edge technologies and product development there is always a requirement to innovate. My advice is don't be afraid to try creative solutions to solve problems. I have developed multiple, patented process technologies and published works, most of which are based upon out-of-the-box solutions."
What advice would you give to an engineer considering moving into your sector from a different sector?
"Digital manufacturing is an extremely exciting field within chemical engineering. It is likely to change the manufacturing landscape and help drive the economy. It brings together a wide range of skillsets, including computer scientists, mechanical, chemical and electrical engineers. Don't be afraid to move into digital manufacturing, as your skillset will add value to the sector.
"Digitalisation has already revolutionised a number of sectors including media, finance, consumer products and healthcare, and it is being increasingly applied to manufacturing. As this trend continues to emerge and accelerate, there will be a huge growth in demand from within the sector for people with chemical engineering skills. Given the efficiency gains it promises, digital manufacturing is thought by many, including myself, to be the future of the chemical engineering and manufacturing industry."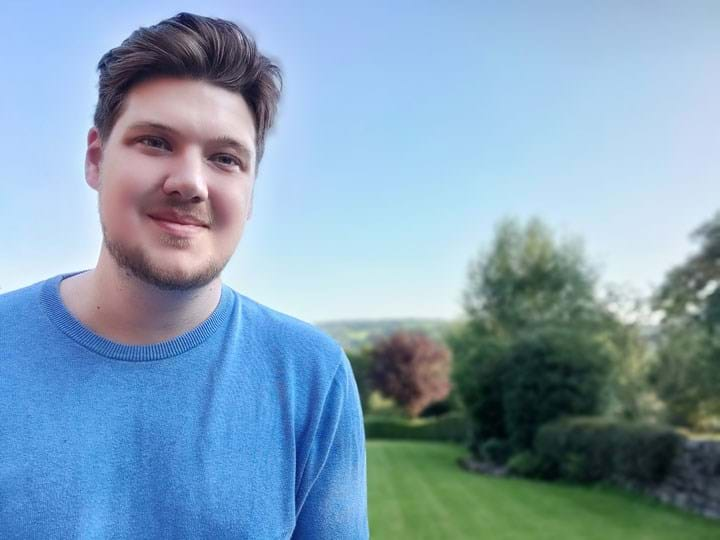 What skills have you developed since leaving university that you think have been key in helping you achieve your career aims?
"Other than expanding my technical knowledge, I have developed a lot important soft skills that have helped me develop my career. These include project planning, commercial awareness and working in multi-disciplinary teams of engineers. The most surprising development was my improvement in communication skills. The thought of doing a presentation in front a room of strangers would fill me with total dread. Continually improving these skills has helped me to communicate new ideas to customers, suppliers and other stakeholders to underline my technical knowledge.
"Applying digital approaches, I learned to develop my computational skills and use a variety of them in my everyday work including computational simulation, data handling and machine learning algorithm development."
What do you know now that would have been handy at the start of your career?
"The best piece of advice I could give my younger self is that it's okay to not know exactly which career path you want to follow when you graduate. Chemical engineering is a field that teaches you a wide range of valuable, transferable skills, such as problem-solving and analytical skills, which are coveted in a number of industries, whether they are 'traditional' or 'non-traditional' industries."
---
To read more articles in this series visit https://www.thechemicalengineer.com/tags/career-paths/