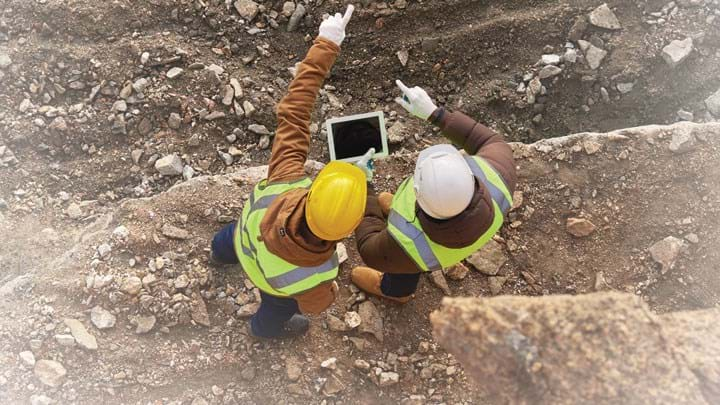 Pablo Brito-Parada and colleagues* discuss how SOSO technology could provide the paradigm shift needed to make small-scale mining viable
THE green energy transition relies on a number of critical metals, which makes mining and mineral processing essential for sustainable development. Currently, mining around the world is largely dominated by large-scale operations. However, a new mining paradigm, a switch on/switch off (SOSO) approach to small-scale mining and mineral processing, can contribute to meeting future demand for critical raw materials. This article discusses the development, modelling, and environmental assessment of a SOSO containerised gravity beneficiation plant, which was deployed at two mining sites in Europe in 2019.
The need for metals and the role of small-scale mining
Population growth, urbanisation and industrialisation mean that demand for metals will continue to increase. A large number of metals are essential for everyday life and for emerging technologies, including those required for decarbonisation and to achieve zero net emissions of greenhouse gases. Their importance, predicted demand, and the complexities in their supply chain, mean that a number of technology metals are considered to be critical raw materials – the EU currently lists 30!
Current mining practice promotes extraction from large, world-class deposits that have required innovations in mining techniques to manage increasingly lower-ore grades; large infrastructure to deal with high throughputs; and extensive feasibility studies to prove long-term commercial viability. Small-scale mineral deposits are, on the other hand, typically overlooked due to economies of scale – but they could play an important role in securing a sustainable supply of raw materials.
A paradigm shift that unlocks the potential for modern resource production from small-scale deposits requires we adopt flexible technologies.
Via the IMPaCT project, funded by the EC Horizon 2020 programme (grant no. 730411), we looked at developing integrated, containerised technologies for modern small-scale mining. These included a selective mining tool for narrow veins, and containerised mineral processing equipment for modular and rapid deployment on target sites. The project also focused on assessing the associated environmental impacts.