Welcome to this regular slot that focusses on professional skills for chemical engineers. This month we continue our theme of communication, by taking a look at technical writing.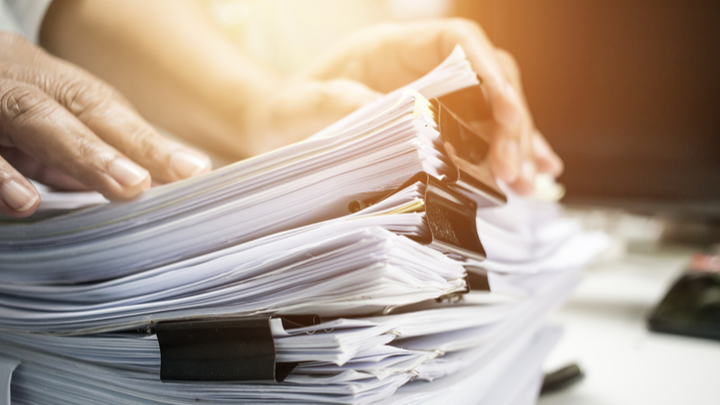 ALL engineers do it. Technical writing is the main way we inform others about our work. We should therefore strive to be as good at it as we can. Unfortunately, it is one of the activities that many of us find challenging. 
Many engineers will leave writing to the last minute and fail to devote sufficient time and care to it. In this article, we will take a look at the advantages of improving our technical writing, and we will see what lessons we can learn from the manufacturing industry. 
When we write a report, our name usually goes on the cover. We are conveying a message to others, saying "this is what I am capable of."  If the report is well written, clear, concise, interesting and well presented, then we look good. However, if the report is poorly written and contains typing errors and formatting errors this reflects on:
our writing ability;
our approach to work, projects, accuracy, detail; and
our respect for the readership (bosses clients, public).
Writing gives us a chance to make a good impression, as well as convey some facts. 
If the name of our organisation goes on the report, then the stakes are higher. Well-written reports will make the organisation look good. Poorly-written reports will reflect badly on the organisation's approach to work and its respect for its readership. This is not good business!
Before going any further, let's be clear about the term effective writing. There are two components to consider:
writing quality (clarity, conciseness, continuity, presentation); and
writing efficiency (time spent planning, writing and reviewing).
Getting better at technical writing should involve improvements in both dimensions. To guide us in these improvements we can draw inspiration from the manufacturing industry. Quality and efficiency are paramount for organisations that produce cars, electronics or widgets. Any organisation that produces reports as one of its main deliverables should apply the same processes to ensure quality and efficiency.
Within the massive subject of total quality management is a concept known as cost of quality. This is nicely explained by Heyes as having two components – a cost of good quality, and a cost of poor quality. These both have sub-components, as the diagram below shows.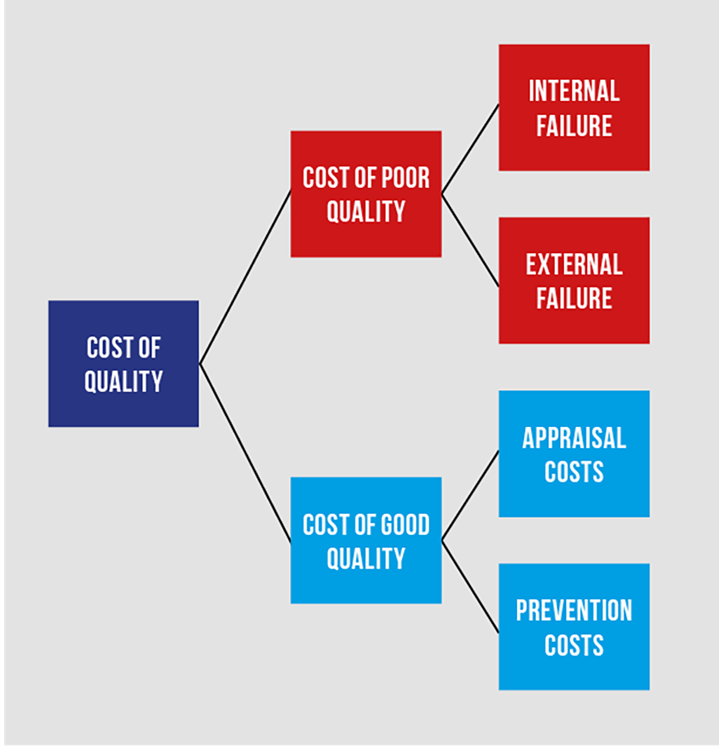 The cost of poor quality lies in the cost to the organisation of getting it wrong. The cost of good quality lies in the cost to the organisation of getting it right. In the context of technical writing we can describe these costs as follows:
Eagle-eyed readers will have spotted that the issues relating to internal failure costs are the same as those for the appraisal costs. The big difference between the two columns can be illustrated using the analogy of plant maintenance. The cost of internal failure is similar to the cost of unscheduled plant maintenance, ie the cost of fixing it when it has gone wrong unexpectedly. The appraisal cost is similar to the cost of scheduled or planned maintenance, ie the cost of fixing it in a planned and controlled manner.
So how might this view be useful? In the first instance, it is useful to think about the true cost of poor quality writing to you or your organisation, and then to think about what systems you could put into place for quality control and assurance. 
The second dimension of effective technical writing is efficiency.  Again, we can turn to the manufacturing industry who are all about efficiency, in the same way that they are all about quality.  The concept of Lean Manufacturing was embraced successfully by Toyota in Japan and has now spread worldwide.  One central theme of lean manufacturing is 5s, relating to five Japanese words beginning with the letter s.  The English equivalent of the five words, and how they might be interpreted for technical writing are:
Sort (have what you need for writing, remove what you don't need for writing).
Set in order (get your resources organised).
Shine (keep your working area tidy).
Standardise (develop a method).
Sustain (ensure your method is workable).
It might be worth running through this list to see if there is anything you can do to improve the efficiency of your writing process, or the efficiency of your organisation's document production process.
---
I hope this has inspired you to take a fresh look at the quality and efficiency of your writing process. If you would like to find out more about effective technical writing, I have put together four online training videos for IChemE that go into specific detail around document planning, writing and reviewing.  
I am also running a full-day course on effective technical writing for IChemE on 3 October 2018.  Further information on the videos and the full-day course are available from the IChemE training catalogue, or from http://www.icheme.org/shop