Malaysia has much to do, say Kok Siew Ng and Eleni Iacovidou
MALAYSIA is on track to miss its 2020 targets to divert 40% of waste from landfill and increase recycling rates to 22%. According to the most recent stats available, almost 90% of waste was reportedly disposed to sanitary landfills, while only 10.5% was recycled1. These targets were set out as far back as August 2005 in Malaysia's National Strategic Plan (NSP) for Solid Waste Management.
So what has gone wrong? And what needs to be done to catalyse green progress? To gain some insight, we spoke to policy-makers and waste management authorities in Malaysia to try to get to the bottom of the problem.
According to the Ministry of Housing and Local Government in Malaysia, around RM430m (US$100m) has been spent on closing just 17 out of 165 existing dumpsites, and promoting the disposal of solid waste to sanitary landfill. At present, landfill seems to be the preferred solid waste management option for Malaysia, as waste infrastructure is ill-developed. Local authorities responsible for the management of solid waste are outsourcing the collection and disposal of solid waste to private companies. The National Solid Waste Management Department (abbreviated as JPSPN in Malay) told us that companies contracted by the local authorities to collect and dispose of municipal solid waste (MSW) often illegally collect commercial and industrial waste alongside MSW in order to increase their load and trips to landfill – to claim more money from the authorities. As a result, government has considered increasing landfill gate fees, but the fear of incentivising illegal dumping and fly-tipping has halted these plans.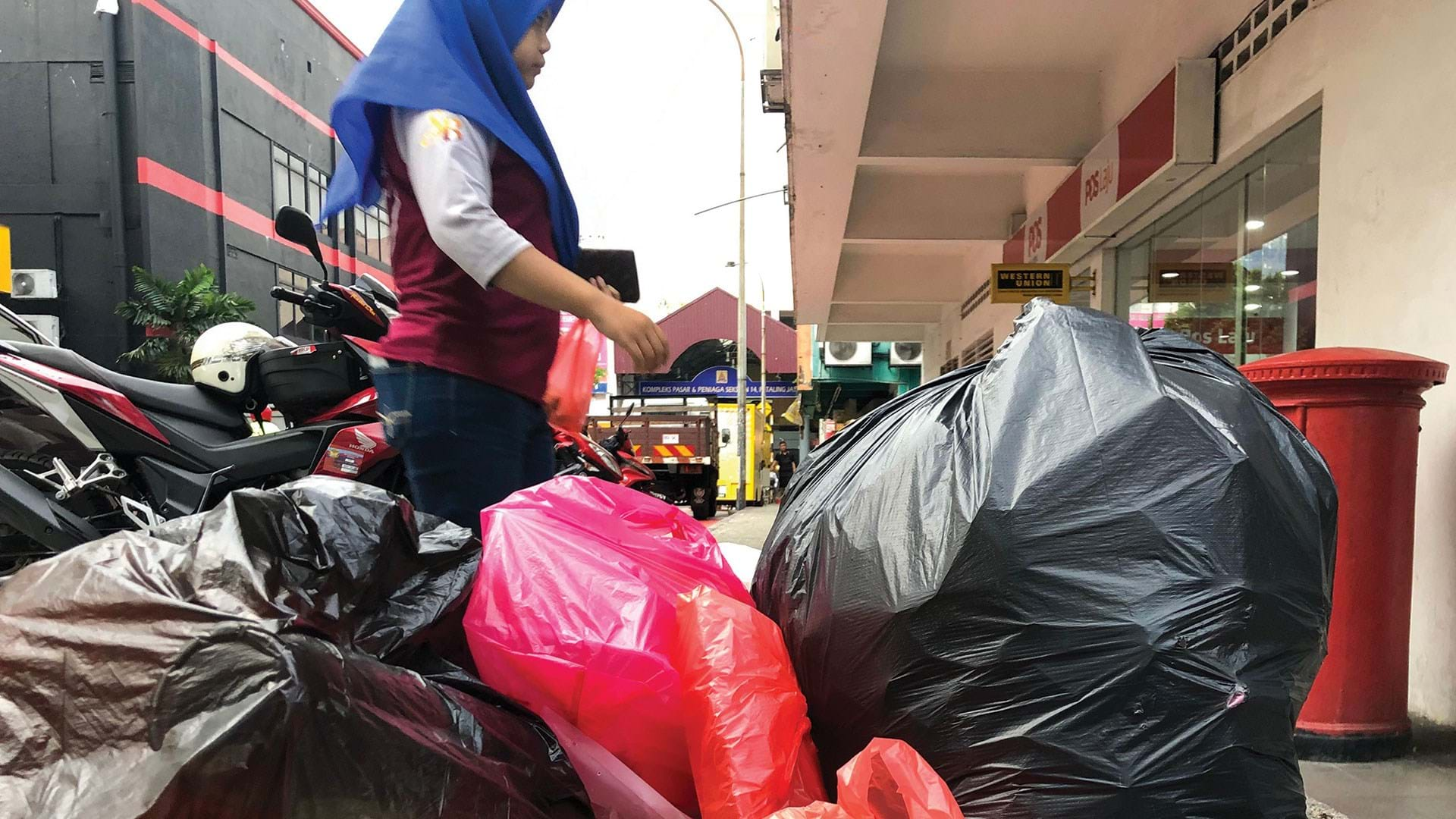 S.O / Shutterstock.com
Malaysia is reportedly generating an immense amount of Municipal Solid waste, around 33,000 t/d, which is equivalent to 1.17 kg/person per day
Rapid urbanisation coupled with improvements in living standards associated with increased consumption of goods2 exacerbate solid waste management problems faced by the Malaysian Government. Malaysia is reportedly generating an immense amount of MSW, around 33,000 t/d, which is equivalent to 1.17 kg/person per day3. Added to that there is import of foreign waste – a considerable amount of which is plastic waste. This is imported either legally (estimated around 873 kt in 20184) or illegally (based on private conversations with authorities this is estimated to be around 500 kt in 2018).
According to Malaysian state officials, in 2018 more than 250 shipping containers of plastic waste were imported illegally to Malaysia from many countries, including the UK. These were allegedly claimed to have been shipped back to their counties of origin, but the reality is that this is challenging once the containers have passed custom controls. This situation has alarmed the government, which is expected to look to increase public awareness, tighten the control of imported foreign waste, close down illegal plastic recycling factories, and promote sustainable solid waste management.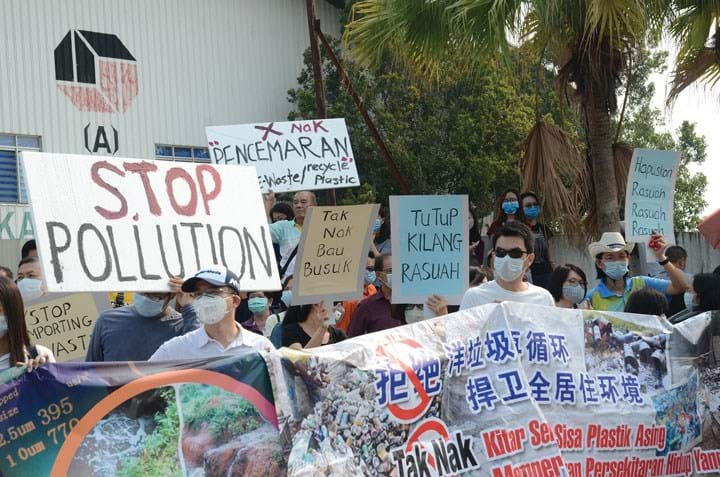 MUSLIHAT / Shutterstock.com
Current practice
Setting the foreign waste aside, the overall recycling rate (for many types of waste) in Malaysia is estimated at 10.5%,  but from our discussions, this is mostly for construction and demolition waste. For MSW specifically, the recycling rate remains largely unknown but could be very low, as domestic segregation of recyclables in Malaysia is not common practice. Despite many government recycling campaigns over the past decades, segregation rates have remained low and did not improve existing MSW management practices5,6. (See Figure 1 for comparison of recycling rates in other countries.)