AkzoNobel is calling on chemical engineers to enter its R&D challenge and help provide the missing ingredient needed to boost company innovation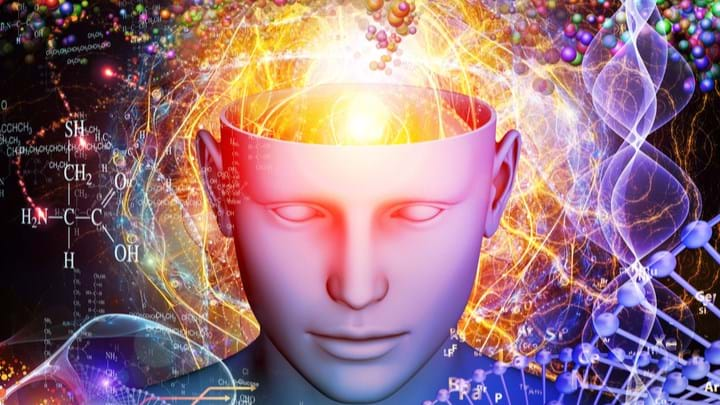 THE chemical industry is at a crossroads. Over the last few decades, growth has been driven by expansion and optimisation rather than groundbreaking innovations. But the world is changing rapidly. Technological advancement is making it possible to develop materials and products with novel functionalities. At the same time, demand is increasing for more sustainable products made in more sustainable ways.
To meet the requirements of this changing and demanding world, AkzoNobel Specialty Chemicals has chosen to pursue innovation with outside partners. This is typically known as open innovation, but we prefer to call it collaborative innovation. One way you can see this collaborative innovation strategy at work is through our new platform, Imagine Chemistry.
A new kind of startup challenge
Imagine Chemistry is our annual chemicals startup challenge. Launched in 2017 with the help of KPMG and other partners, it is an online-enabled initiative through which we invite startups and university researchers to work with us to tackle some of the biggest challenges faced by both our business and the chemical industry in general.
Rather than a typical acceleration programme or pitch event, Imagine Chemistry is based on a model of co-development partnership. We have a history of partnering with startups, scale-ups, and universities to develop innovative and commercially interesting ideas and help bring them to market, and the success of these partnerships is what inspired us to start this challenge.
How does it work?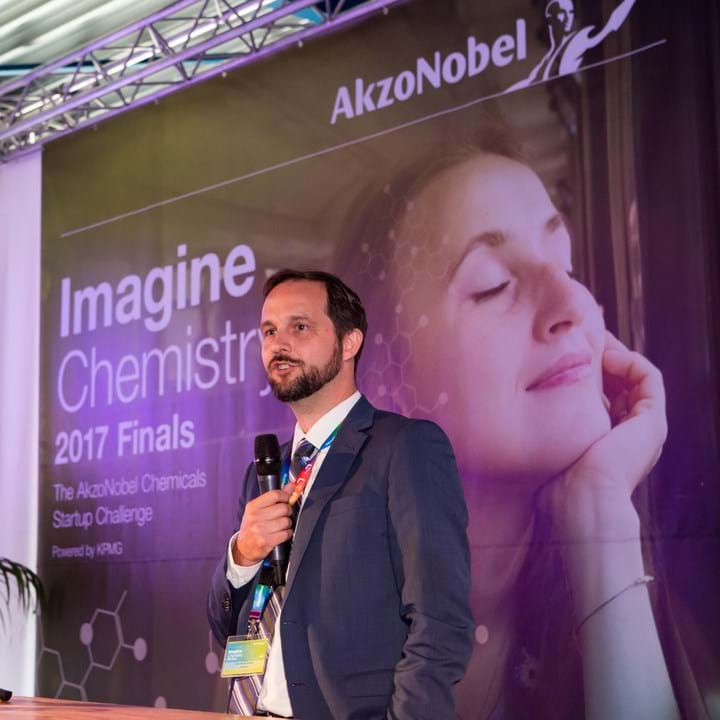 We have developed an online collaborative platform on which ideas can be submitted until 10 March. Via the platform, innovators can submit their solutions to specific challenge areas. Six challenge teams, made up of AkzoNobel subject matter experts, will work with startups through the platform to discuss and improve upon all ideas and explore potential fits with our businesses.
After the close of submissions, a jury of AkzoNobel business and R&D leaders and international experts will select the 20 most promising teams to participate in a finals event, which will take place at the end of May in Gothenburg, Sweden. During the event, startups will work with an even larger group of subject matter and business experts from inside and outside AkzoNobel to further develop their ideas. This group will include not only innovation experts, but specialists spanning the entire business, from intellectual property and product safety to manufacturing and marketing. The winning teams will receive custom awards based on what their startup needs to take their ideas to the next level.
The challenges facing our business
We employ hundreds of researchers around the world, invest about €100m (US$124m) in R&D every year, and have top-tier research facilities such as special safety and analytical laboratories, pilot facilities for scaling up production, and training facilities. We are recognised as a global leader in sustainability. We own thousands of patents. Nevertheless, we cannot address all of the challenges and opportunities facing us and our customers on our own. That's why we are looking to team up with others, such as startups, and scale-ups, as well as with university innovators.
This year's Imagine Chemistry focuses on finding solutions within six keys areas where we see a big opportunity for improvement within our business, and where we have already dedicated some research and development but have reached a point where we think outside input is the missing ingredient we need to push us over the edge.
In some of the challenge areas, we would like a fresh perspective on established technology in need of a reboot. For example, in the challenge area "Sustainable liquid to powder technologies", we are looking for new drying technologies that outperform traditional ones in terms of things like sustainability and waste. In the challenge area "Revolutionising chlorate production", we want to replace a technology which has been the industry standard since the 19th century.
In other challenge areas, we are looking for ways to enrich portfolios that are already profitable and highly sustainable. For example, in the challenge area "Sustainable small particle technologies", we would like to add to our portfolio of small particles that help make our customers' products more sustainable, durable, lightweight, and/or functional. In the challenge area "Zero-footprint surfactant platforms", we are looking for novel building blocks to help us develop surfactants that are bio-based, biodegradable, sustainable, and high performing.
In the two other challenge areas, we are looking to revamp the way we run our sites in general. For "Wastewater-free chemical sites", we are seeking new wastewater treatment technologies that will help us close the water loop in our factories by reducing the organic matter content and enabling the extraction (and sale) of salt so that we can reuse our treated wastewater. In the area "Intelligent chemical plants", we want to transform our plants into factories of the future with new technologies like sensors, wearables, and augmented reality which can drastically improve our plants' performance.
Who should participate?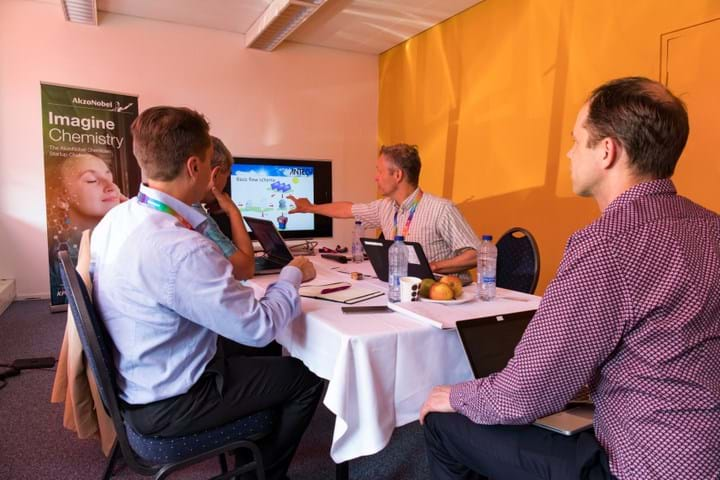 The challenge is focused on startups and scale-ups with a proof of concept who can actively work on making their idea or solution a success. However, others who have already developed and tested a concept are also welcome to join.
Based on the descriptions above, it's clear that many chemical engineers and chemists have expertise and skills that are perfectly suited to tackle these challenges. If you join Imagine Chemistry, you will find yourself working alongside many knowledgeable, dedicated, and open-minded people eager to roll up their sleeves and work together to solve problems.
What's in it for participants?
Everyone who submits a solution to the platform will receive constructive feedback on their ideas. Our challenge teams are continually online and read and review all submissions. Sometimes participants even collaborate on our platform amongst each other, and come up with new ideas. The final 20 teams invited to the three-day event will have all their expenses covered for two participants, regardless of where they are based.
Winning teams will receive hands-on, practical support to take their ideas to the next level. Our ultimate goal is to work together as equal partners to develop ideas with global impact. This collaboration could take on many forms, for example a joint development agreement, having AkzoNobel as a launching customer, or investment.
Why is AkzoNobel organising Imagine Chemistry?
We are exceptionally well positioned to develop innovative and sustainable solutions that have an impact on the lives of people around the world. We believe that collaboration is the only way to achieve the ambitious goals we set for ourselves.
Through Imagine Chemistry, we offer innovators the access, acceleration, and means to develop their ideas and spread them across the world. In turn, we get access to the newest innovations to help us achieve our sustainability goals, create new business and valuable partnerships, and improve our own processes. Everybody wins.
Join the challenge
Imagine Chemistry 2018 is open for submissions from 10 January to 10 March, with the finals event taking place from 29 May to 1 June in Gothenburg, Sweden. If you think you have a great idea to help us better serve our customers, to make our products more innovative, and to make the chemicals industry more sustainable, we invite you to join our challenge at www.imaginechemistry.com