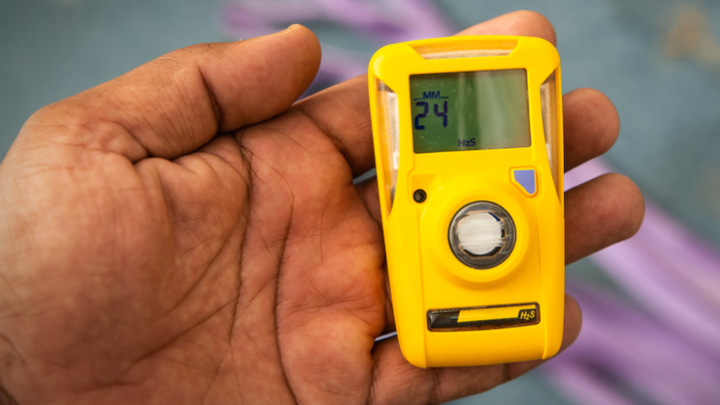 TESTING the functionality of portable gas detectors is an essential safety procedure for anyone working in an environment which could contain hazardous gases.  This can be achieved by performing a bump test – a simple method of ensuring portable detectors are working as they should be.
By exposing the detector's sensors to a specifically selected gas, with a known concentration, it is possible to assess whether the gas detection alarms are activated and therefore working correctly.
Bump tests should be carried out on any detector before use, and when an instrument is given to a new user.  The process takes around 10 minutes to learn and no more than 20 seconds to carry out – so lack of time is no excuse.
Why do we need bump tests?
Importantly, bump tests are necessary because they can save lives.  Failing to properly check your equipment could mean you remain unaware of malfunctions, endangering your health and that of those around you.  It is a basic safety procedure which ensures your equipment is working before you enter an environment which could become dangerous.  In addition, if you fail to carry out a bump test and an incident occurs, it could also endanger your company's reputation.
Until a bump test is carried out you can't be sure whether a detector is working as it should be.  Using a bump test to check the detector's reaction to gas is the only way of ensuring the reliability of the instrument.
Choosing a test gas mixture
The quality of the test gas mixture used is crucial to gaining reliable and accurate information.  To check the suitability of the mixture you plan to use ensure your supplier provides a calibration certificate, which will tell you about the measured concentration of components in the mixture, how the measurements were made and their accuracy.  It will also give you the traceability route of the measurements, showing how they're related to international standards.
Finally, the stability of different gases can vary due to their susceptibility to chemical reactions, although reliable suppliers will use advanced production techniques to prevent this.  In any case, don't use test or calibration gas mixtures beyond their stated shelf life.
Conducting the test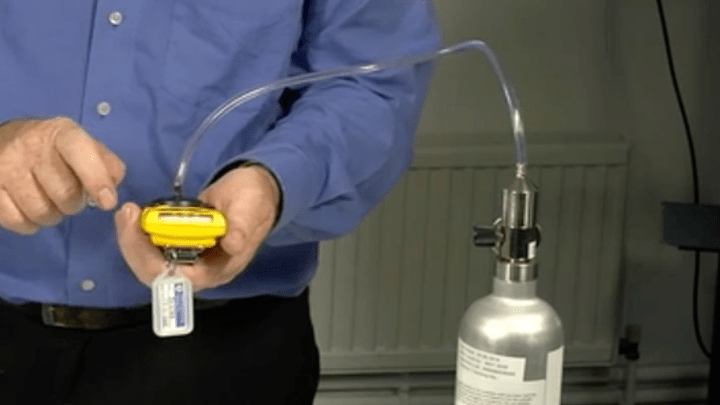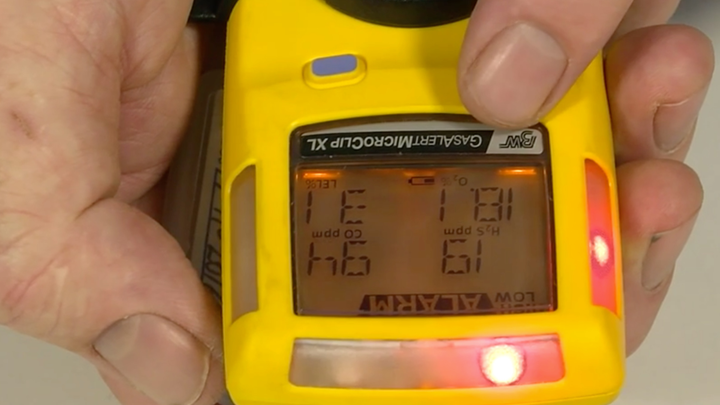 Manually conducting a bump test is quick and straightforward, and normally comprises the following steps:
Switch on the detector and check that all sensors are registering correctly.
Following the operating instructions provided with your gas flow control device, attach it to a pressurised canister of test gas. This canister needs to be of appropriate quality.  The nominal gas composition is normally recommended by the instrument manufacturer.
Check that the gas pressure registers on the regulator gauge.
Attach the regulator outlet to the sensor head clip supplied with the instrument using a short length of tubing.
Slowly introduce gas – the detector's instructions should indicate an optimum flow rate.
All sensors should now go into alarm mode. Check that this is true of all of them.  If not, the detector has failed the bump test and should be taken out of service for repair or recalibration.  The task you needed the detector for should also be postponed until you have another that is working correctly.
Turn the gas off, disconnect the regulator and allow the detector to clear.
Record the bump test in a record book – it is essential that all bump tests are recorded for each detector.
Learn more about bump testing via this video.