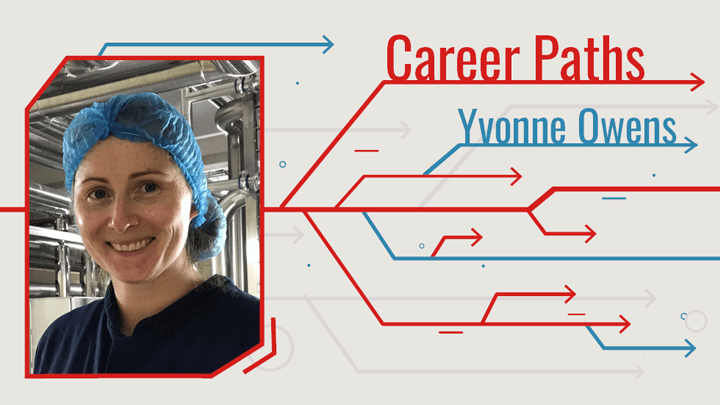 Yvonne Owens talks about her role as Whey Intake Process Manager at Ireland's largest dairy processor
IN THIS series we speak to chemical engineers working outside of the fossil fuel sectors to highlight the breadth of opportunities open to those just starting their careers or seeking to change sectors.
Yvonne Owens is the Whey Intake Process Manager at Glanbia Ireland, the country's largest dairy processor. Glanbia is an integrated agri-food and nutrition business whose products are sold in more than 100 countries.
"My role encompasses myriad responsibilities: people management, assessing product quality, health and safety management, scheduling production activities and maintenance activities, and replacing of spiral wound dairy membranes during the overhaul period.  I also identify opportunities for improvement using the principles and tools of lean six sigma and help design engineering solutions.
"I love the variety the role offers, but I get most satisfaction from the problem solving, involving the use of troubleshooting tools and lean six sigma techniques. It's satisfying identifying links between multiple issues, and I love that you can see the results of solutions almost immediately."
How does your role contribute to helping solve society's grand challenges?
"Glanbia's new Living Proof sustainability strategy aligns with the UN's Sustainable Development Goals (SDG) and sets out very definite goals for carbon, waste, and water.
"As a process manager, I am responsible for ten individual membrane skids and their associated electricity, steam, and water demands. Glanbia is driving down waste in our production facilities towards responsible consumption and production, which aligns with SDG 12. I ensure responsible removal and segregation of wastes – minimising waste to landfill. To ensure clean water and sanitation, which is covered by SDG 6, I identify opportunities to reduce water used in our processes and new equipment which can help reduce demand on resources. 
"Aligned with achieving affordable and clean energy, in line with SDG 7, Glanbia monitors all energy use on site and ensures efficient use of resources. To help in this, I challenge downtime and review production set-points, plan and schedule the repair and maintenance of steam and condensate equipment, and work with the project management team to ensure any new equipment selected is in line with our sustainability goals."
What aspects of chemical engineering do you apply in your everyday role?
"My understanding of thermodynamics, fluid dynamics, mechanical engineering, automation control, and unit operations are key in my everyday role.
"I also continue to rely on the problem-solving skills initiated during my days at university, which also introduced me to P&IDs, gave me an understanding of chemistry and safe practices, as well as lab experience. Also reaching back some 14 years ago, the work placement and year abroad which I completed in the Czech Republic provided a foundation of spectroscopy experience that helps me to operate and calibrate an analyser critical to ensuring our products meet the customer specifications for protein and fat.  
"Chemical engineering skills are vital to my role."
You received your Master's in chemical engineering from Queen's University Belfast, UK, before starting a career in the food sector, first at British Sugar before starting in Ingredients at Glanbia Ireland. You were then Casein Production Manager, before taking on your current role. What skills have you developed since leaving university that you think have been key in helping you achieve your career aims?
"I enjoy further learning and think it really contributes to my success at work. On joining Glanbia, I gained diplomas in management accounting and food science and technology. My food science studies have proven especially helpful in understanding food chemistry and microbiology, whilst the leadership theories helped develop my people management skills. Each of these programmes has helped me to become a better process and people manager.
"Looking further back, during my graduate training programme I gained health and safety certification. And, when I started applying for roles, I took the initiative to complete a Lean Six Sigma Yellow Belt to make me more attractive to potential employers. In future, I'd like to specialise my process understanding and share my problem-solving skills with others. To that end, I've signed up to complete a Lean Six Sigma Black Belt this autumn.
"I think it's important for all graduates to prioritise their own development. Don't wait on your line manger to identify opportunities for training and development.  Instead, find opportunities to learn from your peers and identify training which could help in your career path.  Also, be aware of perceptions – a blank space will be filled with assumptions – instead of sitting behind a desk, advertise your successes. Awareness of perceptions is very valuable, and 360 feedback surveys can be helpful in identifying development opportunities."
What are the key challenges in your sector that chemical/process engineers are well equipped to help address?
"The challenges in the dairy industry are varied and wide-ranging. I think that's what makes it an interesting career choice.  Presently, the global focus is on sustainability and in my opinion, chemical engineers are best placed to help reduce our impact on the environment.  Whether this is in the day-to-day operations of monitoring the use of resources and challenging waste, or in the short term by identifying projects and opportunities for change. Or in the long term, by identifying larger projects for capital investment or more environmentally sustainable equipment options."
What chemical/process engineering skills are in demand in your sector?
"Problem solving is a major component of our industry – we are always looking to identify opportunities to improve and optimise our processes. Depending on the role, I believe the dairy industry will especially benefit from a process understanding of fluid dynamics and relevant equipment such as pumps & valves; and thermodynamics for evaporation, drying and pasteurisation."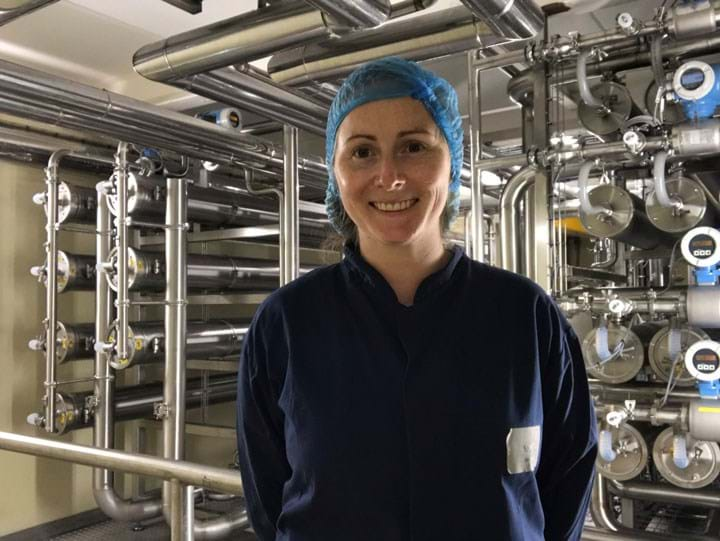 What advice would you give to an engineer considering moving into your sector from a different sector?
"Good communication skills are important because I've found that in this industry most ideas are teased out in group discussions rather than written reports or memos. It's also good to be able to communicate with people from different backgrounds because there are many roles within the dairy industry that regularly work in cross-functional teams: project design, maintenance, automation control, production, quality control, cleaning, and validation to name a few. I'd also encourage them to be willing to propose ideas and discuss alternatives in these teams."
What advice would you give to a recent graduate or early careers chemical engineer who wants to work in your sector?
"Similar to more experienced engineers I'd advise working on communication. As well as participating in cross-functional teams, having a firm grasp on communication will be critical to you when explaining yourself to customers or during audits. An ability to explain your reasoning displays a confidence in your process understanding, which will serve you well in your career.
"It's also important to be open to learning from others. In the dairy industry, there is a huge variation in equipment selection from one factory to the next and much of the knowledge might not be documented. So, make sure to listen to and observe others with experience in commissioning plants.
"Finally, don't be afraid to volunteer to lead projects or deputise for a manager if responsibilities aren't otherwise forthcoming. They might not have identified that you are capable to assist them."
---
To read more articles in this series visit https://www.thechemicalengineer.com/tags/career-paths