Licensed for publication by copyright-owner ExxonMobil Chemical Company
Paul Kenny shares insights on a new HAZOP technique trialled at ExxonMobil's Fawley site in the UK, which won IChemE's 2019 Global Award for Process Safety
THERE is a push at ExxonMobil to better understand our higher consequence risks1. Our approach is to question the value of repeating the same process hazard analysis techniques time and again. After all, we should expect that doing so finds diminishing returns. Instead, we have challenged ourselves to look for new ways to approach and understand our risks and in doing so have developed a technique we call Delta Hazop (DHAZOP). It does not seek to replace the traditional HAZOP but instead complements it by identifying a different risk profile and ensuring the conclusions of previous HAZOP studies remain valid and are not lost.
Alongside this push, ExxonMobil is also prompting staff to share the lessons we are learning so I hope these findings from our Fawley refinery and petrochemicals complex in the UK will be of interest and value to the wider engineering community.
Case for action
Major accident hazards (MAHs) continue to shape the practices of the broader refining, petrochemicals, and chemicals industries, how they are regulated, and how our industries are perceived by society. A recent defining major accident was the UK Buncefield explosion in 2005. We have realised that we need to improve our process safety performance and are proposing to work with IChemE to share our knowledge.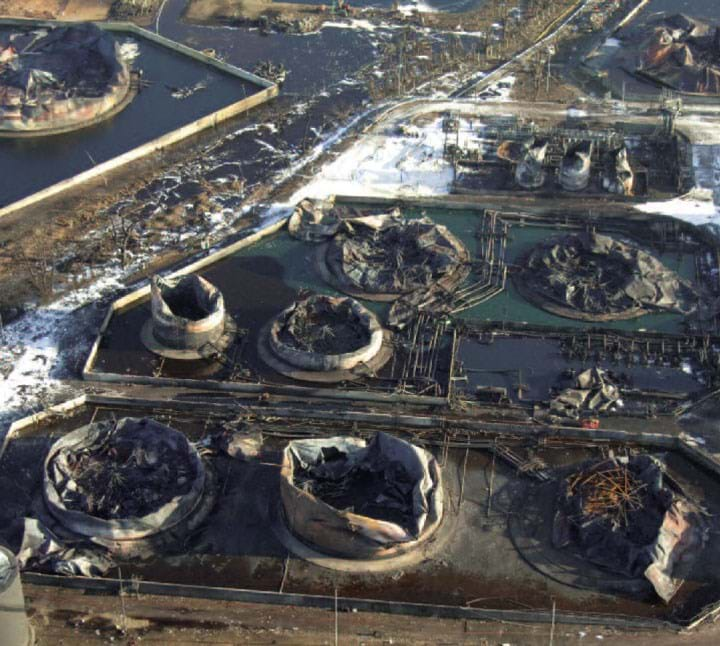 Chiltern Air Support
Diminishing risk discovery from HAZOPs