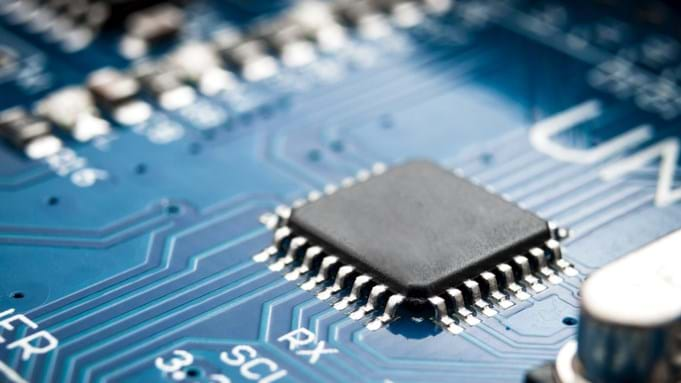 THE UK Government is conducting a full national security assessment of a Chinese-owned subsidiary's acquisition of the UK's largest semiconductor manufacturer, considered a "prized" asset.
Semiconductors are an essential component of the electronic devices used in daily life and industry. They allow advances in applications including clean energy, manufacturing, and transportation, as well as technologies such as artificial intelligence, Internet of Things, quantum computing, and advanced wireless networks.
Last July, semiconductor company Nexperia announced it had obtained 100% ownership of Newport Wafer Fab (NWF), a Welsh semiconductor production facility and the UK's largest manufacturer. The site has the capacity to produce 35,000 200 mm wafers/month, covering a wide range of semiconductor technologies. The acquisition "significantly" enhanced Nexperia's market share.
Nexperia, headquartered in the Netherlands, is a subsidiary of Chinese company WingTech Technology. In China, there has been a national push to advance the semiconductor sector as part of its rivalry with the US, which has a market share almost ten times that of China's, according to the Semiconductor Industry Association's 2021 Factbook.
In a 2021 report, the UK's Foreign Affairs Committee said the takeover of NWF represented "the sale of one of the UK's prized assets to a strategic competitor, at a time when global chip shortages mean that the products manufactured by NWF are of vital national importance". The global shortage of chips is ongoing and was exacerbated by the Covid-19 pandemic.
In its report the Committee recommended a review and appropriate mitigating measures "as a matter of urgency". A 2022 report criticised that a National Security Advisor review had not been initiated despite the Prime Minister's claims, in the absence of evidence to the contrary.
On 25 May, the UK's Department for Business, Energy & Industrial Strategy (BEIS) called in the acquisition for review under the National Security and Investment Act, which came into effect on 4 January. The Act gives the Government power to scrutinise and, if necessary, intervene in qualifying acquisitions on national security grounds.
The Government has 30 working days to complete its review, which could be extended by up to 45 additional working days.
Kwasi Kwarteng, Secretary of State for BEIS, said: "We welcome overseas investment, but it must not threaten Britain's national security."
According to news reports, Nexperia has said: "We welcome this opportunity to engage and contribute to an informed debate about our UK activities and investment plans."
The day after the national security assessment was announced, BBC News reported discussions for expansion funding between another UK semiconductor company, IQE, and the Welsh and UK Governments.
Both IQE and the now-acquired NWF are business partners in CSconnected, the world's first compound semiconductor cluster, which aims to unite stakeholders building next-generation technology to position Wales as a world-leader.
Semiconductors are made using pure elements, typically silicon or germanium. Compound semiconductors are made using two or more elements and are set to play an increasingly important role in next generation technologies.