Hunterston B restarts while Hitachi withdraws from Wylfa and Oldbury
UK NUCLEAR has faced ups and downs in recent months, which saw Hitachi withdraw from its UK nuclear projects, as well as Hunterston B temporarily coming back online and the release of a cost-cutting framework.
Hitachi withdrawal
Hitachi served a blow to the UK's net-zero ambitions and to the economy when it announced its withdrawal from UK nuclear. Its UK subsidiary Horizon Nuclear Power (HNP) will cease development of its 5.8 GW UK nuclear project, including construction on the Wylfa Newydd power plant on Anglesey, Wales. The project had been suspended since January 2019.
HNP was to build two UK nuclear power stations, Wylfa and another at Oldbury-on-Severn in South Gloucestershire, England. According to multiple sources, Wylfa was worth up to £20bn (US$25.8bn). It was to generate 2.9 GW of power. Construction at Oldbury was to begin after Wylfa was complete. In January, Hitachi suspended work on both nuclear builds as it failed to reach an agreement with UK Government on project financing and related commercial arrangements in time to sustain ongoing levels of development.
Hitachi decided to withdraw because 20 months have passed since the suspension began, and the investment environment has become increasingly severe due to the impacts of Covid-19.
Hitachi and HNP have said they will work with Government and other relevant organisations and stakeholders moving forward, including to discuss the future of the nuclear sites. Anglesey officials stated that the county intends to work with UK and Welsh Governments to contemplate the future of Wylfa.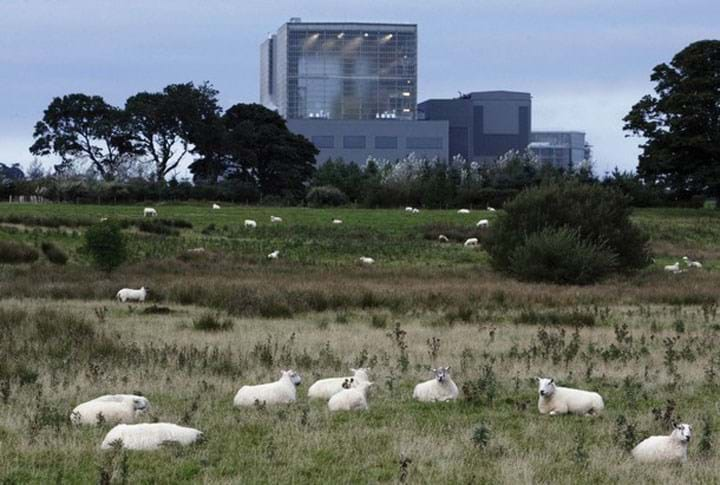 Jonathonchampton/Wikipedia