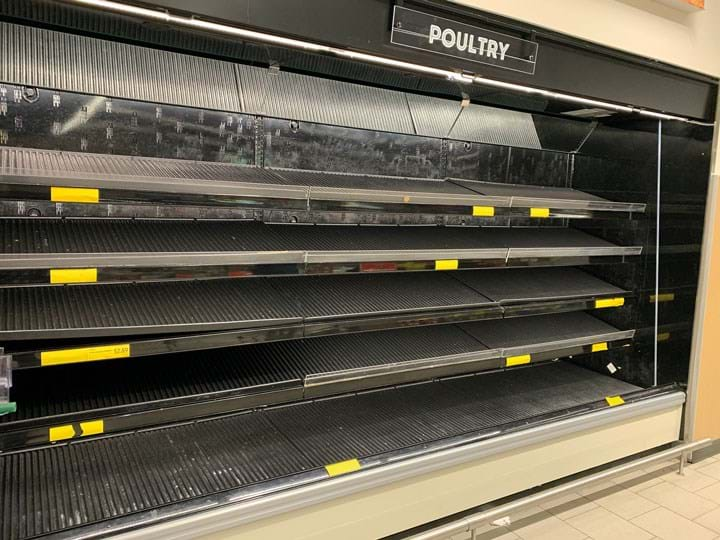 Energy price spikes disrupt industry and threaten supply chains
THE UK Government has been forced to step in and pay for industry to keep producing CO2 after a rapid rise in energy prices forced fertiliser manufacturers to shut down operations.
CF Industries said on 15 September that in response to high natural gas prices, it was halting operations at its fertiliser plants in Ince and Billingham. Downstream users warned that the loss of CO2 produced by these plants would have dire consequences for food production, where the gas is used to stun animals sent for slaughter and in packaging to extend the shelf life of foods. This would have compounded fears over food shortages caused by a shortage of UK truck drivers. Tony Will, CEO of CF Industries, which produces 60% of the UK's food-grade CO2, flew in from the US for crisis meetings with the UK business secretary Kwasi Kwarteng, and the Government announced on 22 September that it would provide financial support so that the company could restart operations at its Billingham plant. The Government said the support would last for three weeks, with a source telling the Financial Times (FT) that the maximum cost would be around £20m.
"This agreement will ensure the many critical industries that rely on a stable supply of CO2 have the resources they require to avoid disruption," Kwarteng said. Environment Secretary George Eustice described it as a short-term intervention to provide the space and time for market adjustment.
Energy price spikes
The UK has experienced a sharp rise in energy prices. Gas has almost quadrupled since the start of 2021, climbing to highs of around £1.80 per therm in September. This has been caused by a combination of factors including a cold northern hemisphere winter depleting gas storage levels; the UK having relatively low levels of gas storage capacity; demand for gas increasing as economies re-emerge from Covid; increased Asian demand for LNG pushing up prices as outages have affected supplies; and Russia not increasing output to meet higher European demand. Analysis by energy thinktank Ember reported that the UK relies on gas for 37% of its electricity generation and electricity prices have tripled in the last year, with 86% of this caused by rising gas prices. The situation has been made worse by a lull in wind speeds and a fire reducing imports though a subsea electricity cable that delivers power from France.
The CO2 shortage could spread to Europe, where fertiliser manufacturer Yara said it was shutting 40% of ammonia production. In an interview with the FT, Yara CEO Svein Tore Holsethe said natural gas prices were costing the group US$900 per tonne of ammonia made, resulting in a loss of US$300/t. He added that it would be more economic to import the ammonia to make finished fertiliser products.
Speaking at the ChemUK trade show in September, Steve Elliott, CEO of the UK Chemicals Industry Association, warned that the ability of chemical businesses to take full advantage of the global recovery is being compromised by extremely high gas prices. Chemicals growth in the UK is forecast to climb 7.4% this year, in line with growth in China and ahead of the EU, before falling back to a modest increase of 1.4% in 2022, Elliott said.
"With UK chemical businesses at risk of increased wholesale prices for gas and power now and for the foreseeable future, and facing record balancing costs and even worse to come this winter, one saving grace is that their international and national competitors face the same risks," Elliott said. The trade association is working with members to identify the conditions required – in terms of competitive energy, policies, technologies and infrastructure – to meet UK industrial decarbonisation targets.
"This includes green hydrogen produced with clean electricity as well as blue hydrogen made from natural gas with carbon capture and storage. We believe involving both blue and green is the only credible option if we are to enable our annual total energy consumption of
1,740 TWh to continue," Elliott said.
In the wake of the Government's financial support for CF Industries, Elliott said: "A number of businesses in the chemical industry and other parts of the UK economy will need some help with the cost of that transition, until there is a global level playing field. Our country needs secure and competitively-priced sources of zero carbon energy. If this doesn't materialise, I fear that we will continue to see carbon leakage of manufacturers and business closures with jobs and capability going to other countries".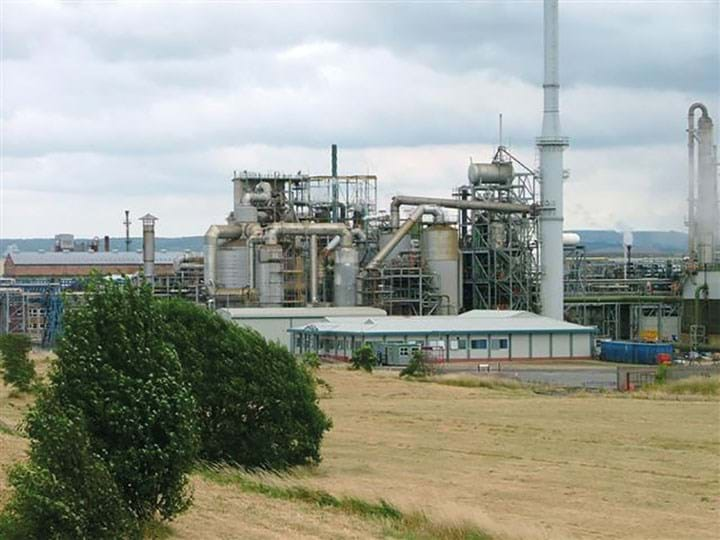 Mick Garratt/Geograph/Wikipedia