Critics say key issues remain to be 'ironed out'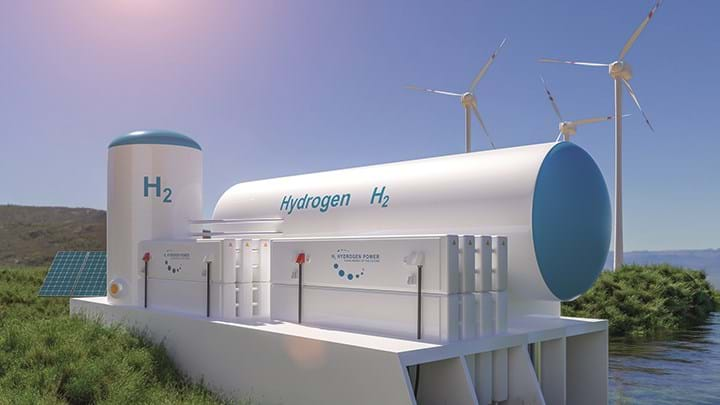 THE UK Government has released its long-awaited strategy on hydrogen, which details its plans to develop a hydrogen economy.
The Hydrogen Strategy is focused on how the Government will work with industry to reach 5 GW of low carbon hydrogen production capacity by 2030, an ambition originally outlined in its Ten Point Plan.
The strategy includes a range of commitments from the Government including launching consultations and working with industry.
It has launched a consultation on a preferred hydrogen business model which could be based on the contracts for difference (CfD) scheme which helped the offshore wind industry to become successful. This consultation will be finalised in 2022 to enable first contracts to be allocated from Q1 in 2023.
It is also consulting on the design of a £240m Net Zero Hydrogen Fund to support commercial deployment of new low carbon hydrogen production plants.
It will collaborate with industry to create a standard for low carbon hydrogen to enable producers and users to have certainty that the hydrogen produced is consistent with net zero goals.
On using hydrogen for heating, it notes there is still a lot of uncertainty on the best route for decarbonising heat and that it is working with industry, network operators, and local partners on studies to test the feasibility of adding 20% hydrogen to the existing gas network.
Philip Dunne MP, Chair of the Environmental Audit Committee, said: "While I welcome this step forward, I have to say it is disappointing that only now – after being promised the strategy in November last year – are the necessary consultations being launched on how to overcome funding issues and how to define 'low carbon' hydrogen. These critical issues should have been ironed out in advance of this strategy."
Blue and green hydrogen
The strategy aims to take a "twin track" approach and support both green hydrogen (produced via electrolysis with renewable electricity), and "blue" hydrogen, which uses fossil fuels with CCS.
It identifies several challenges that will need to be overcome for 5 GW of hydrogen production by 2030 including high production costs relative to high-carbon alternatives, along with high technological and commercial risks. It aims to provide further detail on the production strategy and twin track approach in 2022.
Nilay Shah FIChemE, Vice-Chair of the National Engineering Policy Centre's net zero project, said: "A twin track approach makes sense because blue hydrogen can be made at scale and help establish whole value chains quickly and effectively while giving green hydrogen systems time to scale up."
Low carbon hydrogen in industry
Low carbon hydrogen has the potential to be used as an industrial fuel and can be used to fuel steam boilers and combined heat and power systems. It can also be used for direct heating processes such as melting glass in a furnace. It could be a good option for processes that are difficult to electrify, with demand likely to be greatest in sectors such as chemicals and steel. It notes that the main way to decarbonise steel is using electric arc furnaces with hydrogen direct reduced iron or CCUS. However, the Government still has plans for a coking coal mine in Cumbria, which is inconsistent with net zero goals.
It says that further research and testing will be needed in the 2020s to help industry better understand how using hydrogen will impact on chemical processes. It will launch further funds later this year to support the industry to switch to hydrogen. It will also engage with industry later this year to assess possible requirements of an R&D facility and will also launch a call for evidence on "hydrogen ready" industrial equipment.
Creating jobs