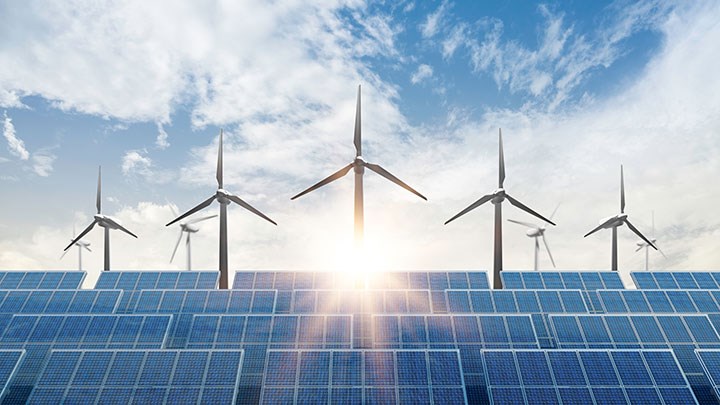 THE LANDMARK bill announced as part of the Queen's Speech in May, which puts into law measures to boost long-term energy independence, security, and prosperity within the UK, has been introduced into Parliament.  
"To ensure we are no longer held hostage by rogue states and volatile markets, we must accelerate plans to build a truly clean, affordable, home-grown energy system in Britain," Business and Energy Secretary Kwasi Kwarteng said. 
Hailed as the biggest reform of the UK's energy system in a decade, Kwarteng said that along with slashing red tape, the Government will "grab as much global market share as possible in new technologies to make this plan a reality." 
This it says, will be made possible by £100bn (US$119bn) of private sector investment by 2030 into new British industries centred around low carbon technologies such as hydrogen and offshore wind. 
Along with creating around 480,000 green jobs by the end of the decade, the Energy Security Bill will also "protect the British people from eye-watering fossil fuel prices into the future", Kwarteng said. 
The legislation details 26 measures including encouraging the deployment of heat networks and driving down the cost of ultra-efficient electric heat pumps, giving Ofgem powers to oversee regulation of the heat networks market, and protecting customers from increasing network prices in the event of energy network company mergers. 
The bill follows the recent "contract for difference" (CfD) auction round that saw the securement of 11 GW of clean, home-grown electricity from 93 renewable sources – the largest and most successful round to-date. 
Almost 7 GW of capacity will come from new offshore wind projects, 0.9 GW from onshore wind, while solar secured more than 2.2 GW.  
The fourth round (AR4) also saw for the first time, successful bids from floating offshore wind and tidal stream technologies, that aim to return a capacity of 32 MW and 41 MW respectively. 
CfDs are the Government's main mechanism for supporting low-carbon electricity-generating projects whilst minimising costs to bill payers.  
According to an analysis by Carbon Brief, the pre-approved projects will generate electricity four times more cheaply than current gas prices, while producing 42 TWh of electricity per year – enough to meet around 13% of current UK demand. 
"This fourth round shows the Government's Contracts for Difference scheme continues to be a roaring success," said Energy Minister Greg Hands. "Not only has it secured a record capacity of clean electricity, it ensures the UK will have a future powered by a resilient and diverse supply of home-grown energy by bringing forward a greater range of renewable technologies than ever before."