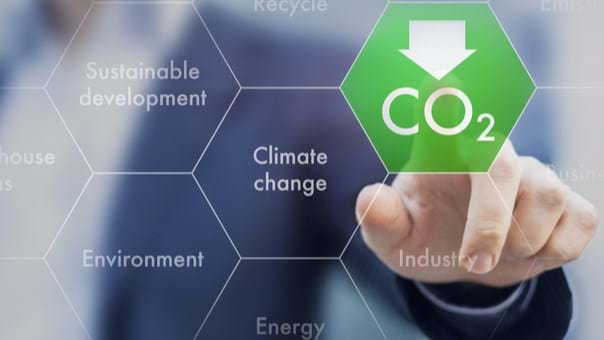 SOLVAY has announced its plans for achieving carbon neutrality before 2050, building on 2030 targets set out in the company's sustainability roadmap, Solvay One Planet.
With this, the company noted €2bn (US$2.32bn) of investment that it expects to make towards this goal.
Announced in February, Solvay One Planet outlines ten ambitious targets to drive progress across three pillars: climate, resources, and better life. Its goals include lowering greenhouse gas (GHG) emissions by 30% by 2030. This was initially 26% to align with the well below 2°C temperature increase goal outlined in the 2015 Paris Agreement.
Solvay has set out a three-phase approach spanning three decades (to 2050), primarily focussing on energy switching to cut emissions and improve the company's carbon footprint across all its businesses and operational activities.
Its plans for 2020–2030 (Phase 1) include finalising its scope 3 emissions targets and communicating more on these ambitions in 2022. Scope 3 emissions are all indirect emissions (excluding those from generation of purchased energy) that occur in a company's value chain. Solvay joined the Science Based Targets initiative (SBTi) in October 2020 and is preparing its scope 3 commitments with the group. SBTi works to enable companies to set science-based emissions reduction targets.
By the end of 2020, the company said it had delivered structural reduction emissions of 8% against a 2018 baseline. In 2018, Solvay reported 12m t/y of direct emissions from owned and controlled sources (scope 1) and indirect emissions from the generation of purchased energy (scope 2).
Solvay has 36 emissions reduction projects under way representing 2.4m t/y of CO2.
These include efforts as part of its commitment to phase out coal by 2030 in its soda ash business. Soda ash, or sodium carbonate, is an alkali chemical that has a number of uses including in glass manufacture and as an intermediate in chemical production. Earlier this year, the company announced that its soda ash plant in Rheinberg, Germany was set to become the world's first soda ash plant powered primarily by renewable energy. On 27 October, its Board of Directors approved a soda ash site in Domsbasle, France to transition to primarily refuse-based fuel as early as 2024, which will cut the company's emissions a further 2%.
In Phase 2, 2030–2040, Solvay intends to continue to execute new energy transition projects for the company with the goal of achieving neutrality in all of its businesses outside of soda ash. It plans to invest up to €1bn to achieve neutrality in these businesses by 2040, and has identified a further €1bn worth of investments to achieve neutrality in its soda ash business before 2050.
Solvay says it will continue to deploy and accelerate electrification for low- to medium-energy intensive businesses and continue to innovate processes and shift to new energy technologies, particularly in emission-intensive businesses and sites.
Further technology studies will allow the company to determine investment needs beyond 2040.
Phase 3 (2040–2050) of Solvay's roadmap will see it continue to decarbonise hard-to-abate soda ash sites to full neutrality before 2050. During this period, the company also expects to use emissions offsets for a volume of up to 10% of the 2018 baseline. Solvay expects these will primarily be through nature-based offsetting programmes adhering to high-quality sustainability targets and in partnership with non-governmental organisations.
Ilham Kadri, Solvay's CEO, said: "Since the launch of Solvay One Planet, we have delivered against the Paris Agreement and today's carbon neutrality announcement is yet another milestone in our journey, including our decision to phase out coal in the second soda ash plant in just two years. Our new carbon neutrality roadmap, backed by meaningful investments, will prove yet again that targeted action on climate is good for the planet and good for business – and we will continually report progress against these targets."