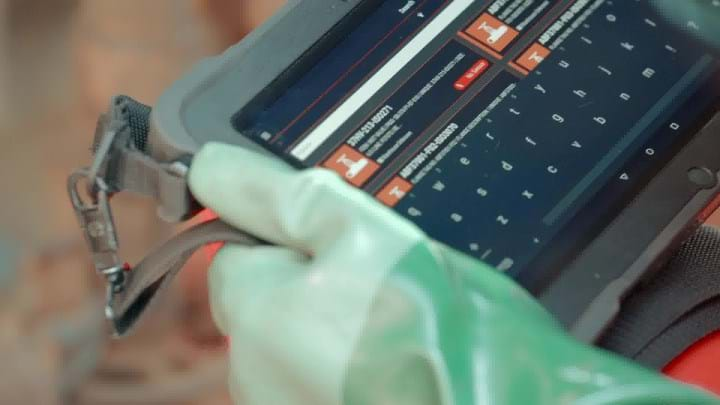 Shell
SHELL has announced that its manufacturing site in Pulau Bukom, Singapore, home of Singapore's first refinery, will pilot digital twin technology for the company.
David Wagg, Professor at the Department of Mechanical Engineering at the University of Sheffield, UK, has previously explained that a digital twin is a virtual duplicate of a real structure, or system, combining data and models (of differing fidelity), that evolves over time. They have the potential to aid design and could possibly deliver enhanced operation and management commands.
According to Shell, the power of digital twin lies in its visual, data, and analytical capabilities. Live information about plant operations can be provided to engineers via augmented reality and virtual reality, reducing the need to step into the plant. For example, when troubleshooting an issue, various options can be tested in real-time on the virtual platform before a solution is selected. This improves efficiency, prevents downtime, reduces maintenance costs, and allows effective real-time collaboration between experts and operators says the company.
Narayanan Valayaputtur, Engineering and Projects Manager at Shell, explained that by setting up a virtual plant through the digital twin and by equipping staff with a tablet, the company is creating a new culture that will allow work to be done remotely with the provision of complex data at the employees' fingertips.
Shell will map large amounts of data from the 59-year-old integrated oil and petrochemicals site into the digital twin's processor to enable stronger machine learning.
Scanning of the Pulau Bukom site began in 2017, and as of August 2020, about 60% of the site has been mapped virtually.
The company is coaching its technical talent to support the digital transformation. Since late 2019, about 140 employees in various teams at the site have been participating in "hackathons" and digital bootcamps under various programmes to gain digital capabilities and competence. Over the next two years, all employees at the Pulau Bukom site will be trained and equipped to operate the digital twin. The site has committed to investing more than 6,000 training hours each year, starting from 2021.
By 2025, the company expects that all critical field operations at Pulau Bukom will be performed through tablets. Shell says it expects a full roll-out of the new technology across the island in four years as workforce capabilities and digital assets mature, which is expected to result in improvements of about 25% in productivity, reliability, and safety. Full implementation is also expected to enable the Singapore site to be more competitive and innovative, and to deliver new levels of efficiency, safety standards, and plant intelligence.
Shell chose Pulau Bukom to pioneer this technology because of its position as an integrated oil and petrochemicals hub in the Asia Pacific, its strong track record in piloting "path breaking" digitalisation projects, and its long history. It can process up to 500,000 bbl/d of oil.
Hugues Bourgogne, Shell's VP of Manufacturing Singapore & Philippines and General Manager of the Pulau Bukom site, said: "We are committed to making our Singapore sites on Bukom and Jurong Island globally competitive by combining human capabilities with advanced digitalisation technologies, to truly transform the ways we work. The launch of the Digital Twin technology is a strong testimony of how we are implementing potentially ground-breaking solutions in a traditional environment to improve productivity and efficiency safely."
Valayaputtur noted: "This is an exciting time, as we are not just building digital assets, but also a new digital culture. We are telling our staff to pursue their interest of coding applications to make their jobs easier, to think about becoming data scientists or software engineers, all while working in a manufacturing plant with our playground of data."
Damian Chan, Executive VP for Singapore's Economic Development Board, commented: "We are encouraged that Shell has taken this bold step … in Singapore, setting a strong example of how the energy and chemicals sector can adopt technology to move towards Industry 4.0 standards.
"Shell's holistic approach of investing in digital processes, technologies and training to support the workforce is timely, especially with the acceleration of digitalisation in established industries today, and will help advance Singapore's push for digital transformation across sectors."
Shell's recent move aligns with the Singapore Government's focus on Industry 4.0, "a trend of automation and data exchange in manufacturing technologies which will see automation powered by data to perform everyday tasks", says Shell.
Shell has already implemented other digital solutions in Singapore, including drones, 3D printing, and augmented reality at its manufacturing plants, including Shell Jurong Island. Digitalisation is also being used in construction work at the site. Combined with using 4D- and 5D-based construction planning, staff are now able to accurately predict constraints and monitor developments, saving time and manpower.