RUSSIA has signed agreements to build a nuclear power plant and a research centre housing a multi-purpose reactor in Nigeria.
Representatives of the countries also signed a roadmap for co-operation for the peaceful use of nuclear technologies.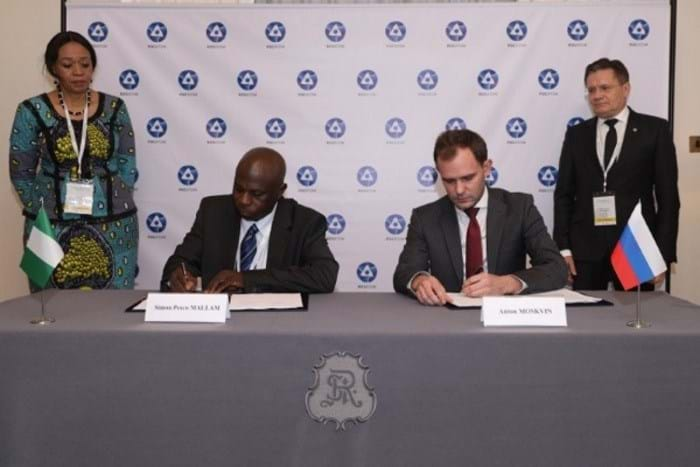 The documents were signed by the Nigeria Atomic Energy Commission and Russian state-owned nuclear company ROSATOM, which will build and initially operate the plant.
Anton Moskvin, vice president for marketing and business development of Rusatom Overseas, a part of ROSATOM, said in a statement that the development of nuclear technologies will allow Nigeria to strengthen its position as one of the leading countries of the African continent.
"These are the projects of a large scale and strategic importance, that will determine the relationship between our two countries in the long term," he added.
Nigeria, which had a population of 186m in 2016, has been experiencing a deficit of reliable power for many years, and World Bank figures say that more than 40% of the country was without mains electricity in 2014.
The deal follows an initial nuclear co-operation agreement in 2009, and subsequent intergovernmental agreements on the design, construction, operation and decommissioning of facilities.
Feasibility studies for the plant and research centre will include site screening, alongside determination of capacity, equipment lists, time frames and stages of implementation, as well as financing schemes.
ROSATOM is also reported to be in talks to build nuclear power plants in South Africa and Ghana.