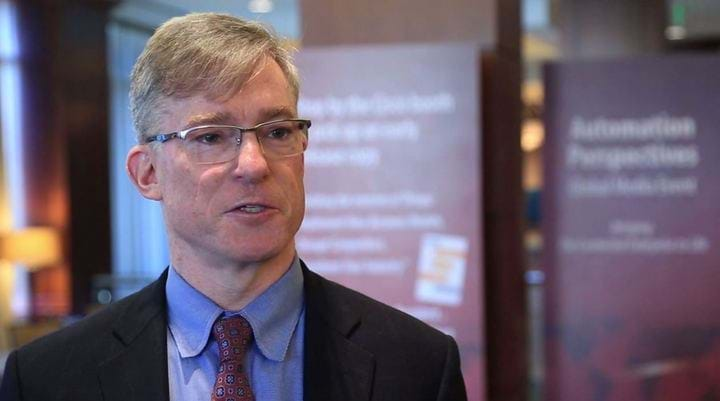 ROCKWELL AUTOMATION has rejected a third takeover offer from Emerson Electric, arguing that the deal undervalues the firm.
Last week, Emerson raised its bid by around US$1bn to US$29bn, increasing the cash portion of the offer and promised US$6bn in savings to entice shareholders to put pressure on the Rockwell board to accept the deal.
Emerson CEO David Farr said: The combination of Emerson and Rockwell would accelerate our combined growth and position us for success for many years to come."
In an open letter to his counterpart published today, Rockwell CEO Blake Moret forcefully rejected this claim: "Bigger is not always better for driving growth and value creation. While Emerson may see this proposed acquisition as necessary to enhance its growth and earnings potential and expand its capabilities in the industrial automation and information market, Rockwell does not."
Moret said that the Rockwell board believes that following its existing strategy will create greater long-term value than pursuing Emerson's proposal.
"Your proposed combination would dampen, not enhance, the ability to grow in the evolving industrial automation and information market," Moret said. "Unlike Emerson, Rockwell Automation is singularly focussed on making investments in one platform to deliver value to customers. Rockwell Automation provides solutions across all industries, including process, hybrid, and discrete applications, on a single platform and in one software environment. This approach enables the simplification our customers tell us they need…In short, given different technology platforms and market access models, a combination would destroy value for shareowners and customers rather than create it."
Emerson has not responded to the rejection. Analysts have been at odds over the likelihood that a deal between the two will prove successful. It has been suggested that other large companies in the automation sector including ABB and Honeywell could now view Rockwell as a viable target.
The sector is going through a period of flux as smart technologies are being introduced that enable manufacturers to connect their plant devices and analyse new streams of data to improve production processes, maintenance scheduling and in turn increase uptime and profitability.