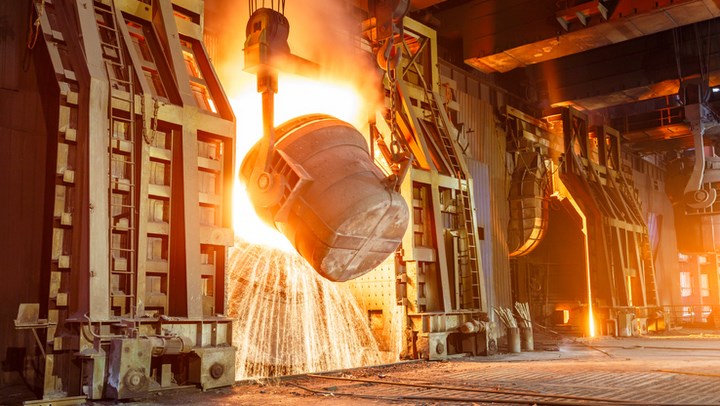 No definitive plans to use hydrogen for steel production, says ECIU
A REPORT by the Energy and Climate Intelligence Unit (ECIU) has found that UK clean steel development is lagging significantly behind the EU, particularly for hydrogen-based production.
Steel production is responsible for 15% of UK industrial emissions. While production has become less energy intensive, the use of coking coal as a reducing agent makes it difficult to decarbonise steel production. The report says that hydrogen-based production is seen as the main method of decarbonising steel, via two methods. Hydrogen can either be injected as a reductant in existing blast furnaces, or it can be used to directly reduce iron ore (DRI) to sponge iron which is then converted into steel.
According to European climate NGO Bellona, cited by the ECIU report, if hydrogen is used as a reducing agent in the blast furnace, less coal is needed. Only water is formed after reacting with iron ore, compared to the CO2 emitted when only coal is used. However, using only hydrogen in the blast furnace isn't technically feasible, meaning that this process is seen more so as a transition towards DRI using hydrogen as the sole reducing agent for iron ore.
Hydrogen-DRI is still very energy intensive and would require an electricity demand of around 20 TWh/y, which equates to around 4 GW of new offshore wind capacity. This would need to be accounted for in future renewable energy procurement rounds.
Slow progress