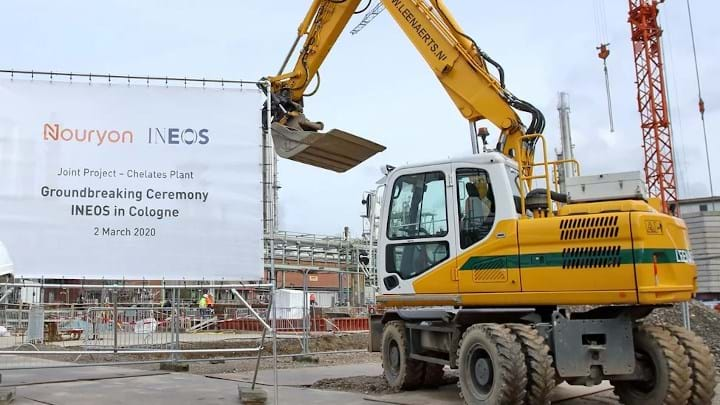 Nouryon
NOURYON and Ineos Nitriles have started construction of new facilities in Germany that will produce raw materials for Nouryon's biodegradable chelates.
Since the European ban on phosphates in consumer dishwasher and laundry detergents, demand for chelates has increased. The ban on phosphates in laundry detergent came into effect in 2013 and was introduced to reduce the levels of phosphorus compounds found in wastewater. A ban on phosphates in dishwasher detergent followed in 2017. Chelates produced by Nouryon are biodegradable and do not contaminate water.
Announced on 4 March, the facilities will convert byproducts from the production of acrylonitrile into the intermediates that are used to produce chelates. Ineos Nitriles is the world's largest producer of acrylonitrile, which is used as a raw material for products in many sectors, such as automotive, home appliances, and garments. The new facilities will be built at Ineos' Köln site in Germany and are due to be completed in 2021–2022. Ineos will operate and maintain the new facilities.
Hans Casier, CEO of Ineos Nitriles, said: "Our relationship with Nouryon over the past years has proven to be mutually beneficial. We look forward to building on that success, and we are proud that the products developed through this expansion in our partnership will lead to a more sustainable industry."