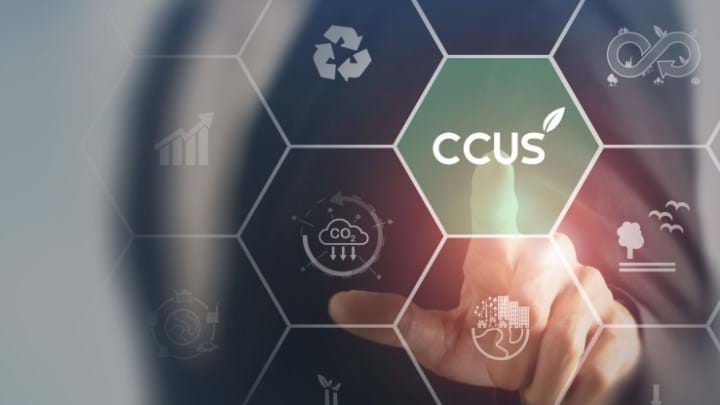 THE University of Southampton, UK, Solent Local Enterprise Partnership, and ExxonMobil have teamed up to establish The Solent Cluster, a decarbonisation initiative that along with becoming a leading centre for low-carbon investment, would substantially reduce CO2 emissions from industry, transport and households across the Solent and Southern England. 
Encompassing a coastal economic area of approximately 1,554 km2, the Solent includes the Isle of Wight, the New Forest, the M27 corridor, the Solent waterway, and the two cities of Portsmouth and Southampton, the ports of which are some of the busiest in the UK. 
Around 3.2m t of CO2 is emitted each year in the region – a gas that if captured could not only be put to good use by being turned into low carbon fuel, but could also help the UK achieve its Net Zero 2050 ambitions, the Cluster said.  
"Decarbonisation is at the heart of our economic strategy for the area, and the creation of The Solent Cluster will sit alongside our ambition to pioneer approaches to climate change adaptation and decarbonisation, linked to our coastal setting, and establishing real expertise which other regions – nationally and globally – can learn from," said Anne-Marie Mountifield, Chief Executive of Solent Local Enterprise Partnership.  
To achieve this goal, new hydrogen production facilities combined with the infrastructure required to capture, process and store CO2 emissions will be developed. These will then be turned into low carbon fuels for local transportation, and aviation and shipping sectors. 
Providing around 40,000 jobs locally, and supporting more than 3,000 businesses, the Solent's marine and maritime sector is one of the UKs largest and most productive sectors, accounting for 20.5% of Solent's gross added value GVA. 
The region is also connected to the country's busiest airports – Gatwick and Heathrow – by fuel pipelines from the Fawley refinery, a facility operated by Exxon. Works to replace ageing sections of the 105 km-long pipeline has recently been disrupted by activists; however work is expected to be completed next year. 
Exxon has already investigated the possibility of lowering industrial CO2 emissions in the Southampton area, including at the company's Fawley complex, using low-carbon, or "blue," hydrogen by signing an MoU with SGN and Green Investment Group (GIG) last year. 
Exxon said if the technical and business feasibility of the initiative is confirmed, the production of hydrogen could begin as early as 2030.  
The company has said it will invest US$15bn on initiatives to lower greenhouse gas emissions, and so far the firm, which is one of the Clusters 41 founding members, has captured 120m t of CO2 across industry. 
"This is an important opportunity to decarbonise the Solent region, and we are proud to be a part of this collaborative effort to significantly reduce CO2 emissions from multiple sectors,'' said Dan Ammann, President of ExxonMobil Low Carbon Solutions. "We look forward to working with our founding members and others to develop a compelling project."