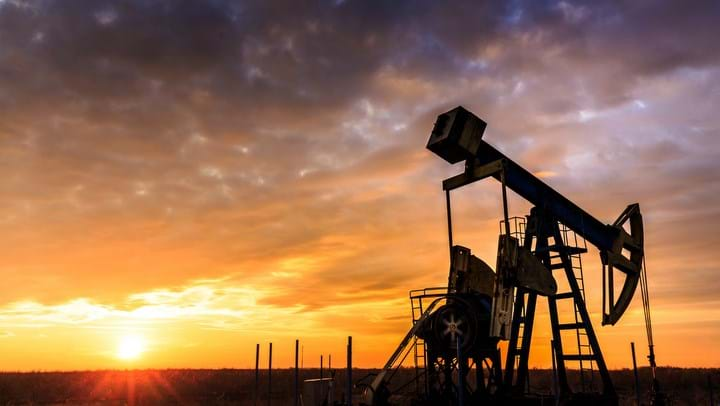 HALF of the world's 50 largest sources of greenhouse gas emissions across the world are oil and gas production fields and their associated facilities – the same industry which is also significantly underreporting its emissions, a new database by Climate TRACE shows. 
Launched to coincide with COP27, Climate TRACE's free online platform helps users to pinpoint CO2, methane and nitrous oxide hotspots across the globe. 
It details more than 70,000 sites which represent the top known sources of emissions in the power sector, oil and gas production and refining, shipping, aviation, mining, waste, agriculture, road transportation, and the production of steel, cement, and aluminum. It offers annual GHG emission information stretching from 2015 to 2021 and can be drilled down further to display different greenhouse gases and time horizons. 
The inventory was initially created in 2019 by a (then) 10-strong coalition, which includes former Vice President Al Gore, to monitor power plant emissions from space. 
Since then, along with growing its membership to over 100 organisations, Climate TRACE's database has expanded to analyse over 60 trn bytes of data from more than 300 satellites using artificial intelligence (AI) and machine learning (ML) to identify patterns and verify data. 
It also uses information from over 11,000 air-, land-, and sea-based sensors producing "never seen before" data, coupled with troves of additional public and commercial information to complement the inventory.  
The aim of its database, said Climate TRACE, is to provide the most accurate picture of global emissions possible, as not enough is being done worldwide to stem the release of CO2 into the Earth's atmosphere. "We know it's a result of our continued use of fossil fuels, but we need additional information about exactly where and when greenhouse gas emissions are occurring in order to set actionable goals to reduce them and to track our progress toward these emissions reduction goals," Climate TRACE said. 
The organisation also noted that tackling climate change is being hampered by nations who are not reporting their emissions, adding that 52 countries have not submitted any emissions inventories covering the past ten years, and that as of the end of October, no nation has submitted a complete account of its emissions for 2021 to the UNFCCC. 
"The release of this massive dataset represents the combined efforts of more than 100 contributing organisations worldwide," said Gavin McCormick, Founder and Executive Director of Climate TRACE member WattTime. "Between us all, we've been able to estimate the emissions of nearly all the largest emitting facilities on the planet. Our work is far from done, but I've been thrilled to hear from climate negotiators, corporate sustainability teams, investors looking to decarbonise, climate scientists, and even activists that this information is already a game changer that can help them make better decisions and decarbonise faster". 
In the coming year, Climate TRACE said it will increase and refine its facility-level inventory from at least the top 500+ sources of emissions per sector represented in the Q4 2022 edition of the inventory "to cover every major industrial-scale source of emissions in the world."