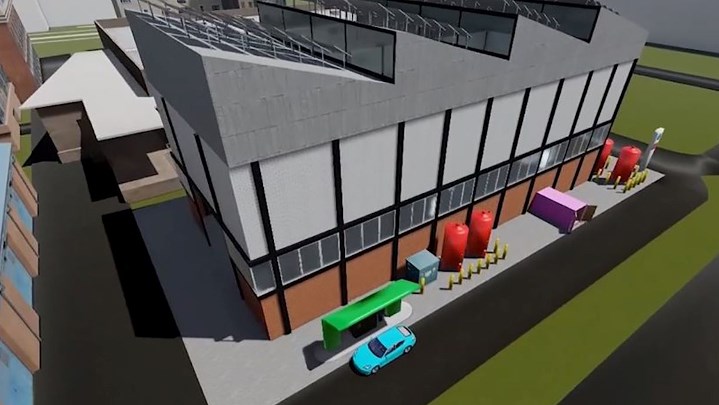 CSIRO
SWINBURNE University of Technology in Australia has received A$10m (US$7.8m) from the Victorian Government to build a new hydrogen hub.
The Victorian Hydrogen Hub (VH2) will be built in collaboration with the Commonwealth Scientific and Industrial Research Organisation (CSIRO). VH2 aims to bring researchers, industry, and business together to demonstrate new and emerging hydrogen technologies. It is expected to create around 300 jobs in research, engineering, construction, and professional areas.
The hub will have a demonstration hydrogen refuelling station with hydrogen production and storage facilities. This will further the understanding on how hydrogen can be used as fuel for business and industry. Construction of the hub is expected to take around 18 months.
Pascale Quester, Vice-Chancellor of Swinburne, said: "We are excited by this development and we are grateful to the Victorian Government for its support. The Victorian Hydrogen Hub will be another demonstration of how we can bring people and technology together to create a better world. Swinburne's strong partnership with CSIRO means that we will be able to build on our focus of digitalisation and Industry 4.0, and support industry to enhance understanding of what hydrogen can deliver."
VH2 will also collaborate with a similar facility that will be built by ARENA 2026 in Germany. ARENA 2026 is a research facility at the University of Stuttgart that is bringing industry to the campus to take advantage of opportunities in the global hydrogen economy. Swinburne has been working with ARENA 2026 since 2016.
Bronwyn Fox, Deputy Vice-Chancellor Research and Enterprise, said: "The international partnership connects the largest industry players in the hydrogen sector in both countries, as well as some of the largest users of hydrogen expected to drive future demand."
Quester said that VH2 will also act as an educational hub. "As well as research, knowledge and training, half of Swinburne's PhD/Master's scholarships will be offered to women, with the support of CSIRO, to advance the hydrogen understanding and skills and help achieve Australia's hydrogen ambitions. Work integrated learning and internship opportunities for Swinburne PhD, undergraduate and PAVE students will also be offered in this exciting area."
"It is certainly an exciting time to be involved in the future of hydrogen and advance our net zero emission future."