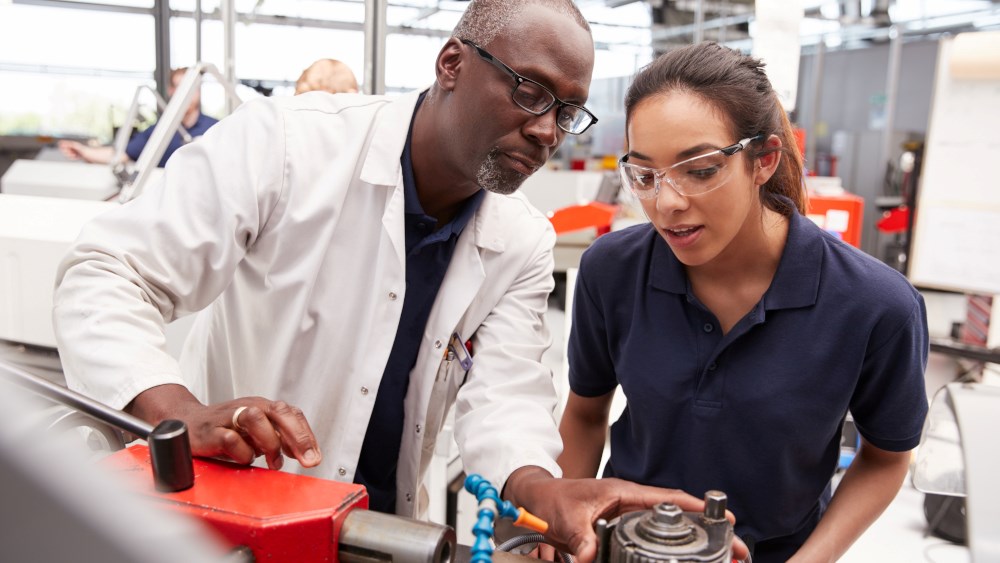 WITH the UK battling an acute skills shortage, Former Labour and Conservative ministers Lord Knight and Lord Willetts supported by EngineeringUK, have launched an inquiry to understand the decline in engineering-related apprenticeships.
The number of students starting engineering and manufacturing technologies apprenticeships has fallen 34%, from 75,020 in 2016/17 to 49,060 in 2021/22. Last year, EngineeringUK estimated that there is a shortfall of more than 173,000 workers in STEM.
Lord Willetts, who is co-chairing the inquiry and previously worked as the government minister for universities and science, said: "Apprenticeships, especially in engineering and technology, enjoy enormous political and media support and are a crucial route into work for many people. Meanwhile, the number of young people actually doing these apprenticeships is falling."
The Fit for the Future inquiry is open until 27 February, and is calling on employers, training providers, young people and those who work with them to submit their views, evidence, or ideas on how to improve careers pathways into engineering.
A dragging anchor on transition
Last year, EngineeringUK said the government must take urgent action to understand the number of fresh engineers and types of engineering skills required to meet climate targets and balance those engineers retiring from the workforce to prevent the country "sleepwalking towards a net zero engineering skills shortage."
Lord Knight, who worked as a government education and employment minister, said: "Britain must transition towards a more sustainable and productive economy. The skills shortage is a dragging anchor on that transition, particularly in key areas such as engineering. The fall in young people taking up engineering and technology apprenticeships is an urgent problem."
In 2017, the government introduced an Apprenticeship Levy on large employers to fund apprenticeships and subsidise them for SMEs. This involves employers with a wage bill exceeding £3m (US$3.6m) paying 0.5% of their annual pay bill into an apprenticeship funding pot. In 2021, the engineering and manufacturing trade association Make UK criticised the scheme and called for it to be overhauled after access to more than £1bn in ring-fenced funding expired. The government said last year that it recognised employers' frustrations and would review the scheme.
Hilary Leevers, CEO of EngineeringUK, said: "Given the pressing need for more engineers and technicians in the UK, now and into the future, we urgently need more young people to start and complete apprenticeships in the sector.
"We therefore urge the sector, as well youth training providers and organisations, to show their support for this important inquiry by sharing their experiences and suggestions for how to make engineering-related apprenticeships more available and accessible to young people. We hope the inquiry will open up conversations about how to break down barriers, inform effective policy making, and widen opportunities for young people in engineering and technology careers."
Four questions to answer
The inquiry is asking for input on four broad questions: what part do apprenticeships play in helping to meet the UK's skills needs in engineering and technology? What are the reasons behind the overall decline in engineering apprenticeship starts in recent years? What are the barriers for businesses taking on young people as apprentices and what are the barriers for young people in accessing them? What needs to change to help increase the number and diversity of young people taking up and completing engineering and technology apprenticeships?
Data from EngineeringUK shows there is significant progress to make in attracting a more diverse set of people to engineering apprenticeships. In 2020/21, just 10.6% of those joining engineering and manufacturing apprenticeships were female, while students from ethnic minority backgrounds made up 11.4% of all engineering-related apprenticeship starts across all levels, despite making up 13.4% of the entire workforce.