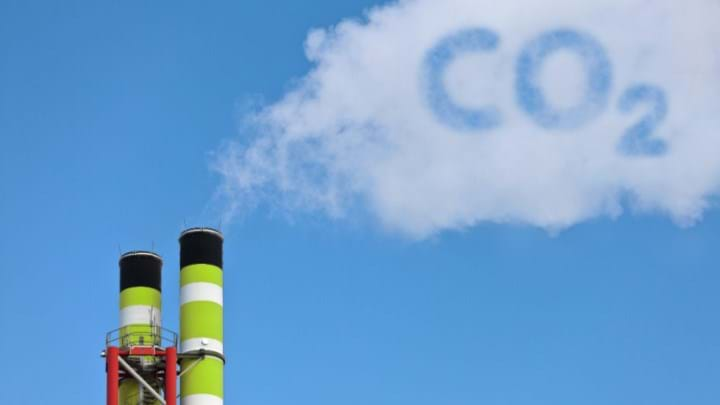 EXXONMOBIL and CF Industries have teamed up to capture and permanently store up to 2m t/y of CO2 emissions at facilities in Louisiana, US, the equivalent to replacing approximately 700,000 petrol cars with electric vehicles, according to the partnership. 
In a commercial agreement described as the largest of its kind, CF Industries, a global manufacturer of hydrogen and nitrogen products, will invest US$200m (£177m) to build a CO2 dehydration and compression unit at its Donaldsonville facility that will store captured CO2 ready for transportation.  
Energy giant Exxon will then transport the CO2 using some of EnLink Midstream's 6,400 km pipeline network, to a  50586 ha geologic storage site it owns in Vermilion Parish, also in Louisiana, where it will be permanently stored. 
Donaldsonville is just one section along a stretch of the lower Mississippi known as the Mississippi River corridor. Running for about 137 km, the corridor is the second-biggest producer of petrochemicals in the country, after Texas, a feat which has earned it the title of Louisiana's Chemical Corridor, due to the large concentration of chemical factories and oil refineries in its vicinity. As much as 80m t/y of CO2 is released in this area alone, said EnLink in a press statement. 
Along with CF Industries and Exxon, around 150 facilities are based here, including BCP Ingredients, BASF, and the US$9.4bn megacomplex by Formosa Petrochemical, one of the biggest plastic manufacturers in the world.  
CF Industries' 567 ha site is also sizeable. Located along the west bank of the Corridor, the plant, according to the firm, is the world's largest ammonia production facility consisting of six world-scale ammonia plants, five urea plants, four nitric acid plants, three urea ammonium nitrate plants and a diesel exhaust fluid plant.  
The plant has an annual capacity of nearly 8m t of nitrogen products, but the firm expects to market up to 1.7m t/y of blue ammonia as demand for it begins to grow.  Blue ammonia is conventional ammonia (made up of nitrogen and hydrogen) but its CO2 byproduct is captured before released into the air, making the process more carbon-neutral. 
"This agreement…ensures that we remain at the forefront of the developing clean energy economy. As we leverage proven carbon capture and sequestration technology, CF Industries will be first-to-market with a significant volume of blue ammonia," said CF Industries' CEO Tony Will. "This will enable us to supply this low-carbon energy source to hard-to-abate industries that increasingly view it as critical to their own decarbonisation goals." 
Aiming to offer the same service to other large industrial customers in the state of Louisiana and around the world, ExxonMobil Low Carbon Solutions President, Dan Ammann, said the energy firm was encouraged by the momentum seen for starting projects of this kind, which were now coming to fruition "thanks to supportive policies such as the Inflation Reduction Act."