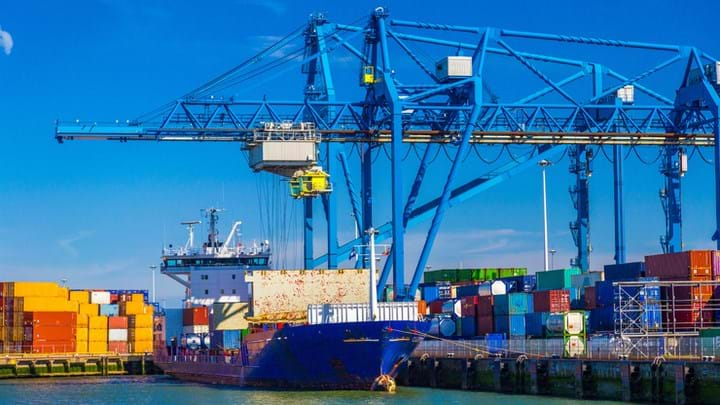 THREE European ports have submitted an application to the European Commission for a project to collect, transport and store 10m t of CO2 in the North Sea. It would be the biggest project of its kind in Europe, reports The Guardian.
The CO2TransPorts project involves the Port of Rotterdam, the Netherlands, the Port of Antwerp, Belgium, and North Sea Port. North Sea Port is a 60 km long cross border port area that runs from Vlissingen, the Netherlands to Ghent, Belgium.
According to The Guardian, the captured CO2 is to be stored in two empty gas fields, and piped into a porous reservoir of sandstone about 3 km below the seabed. The project therefore requires CO2 pipeline infrastructure to be established between the ports.
The newspaper reports that the scale of the project is unprecedented and raises questions about how CO2 will affect the deep subsurface, according to the Dutch government.
The Guardian reports that the goal is to construct a CO2 network in the Port of Rotterdam by 2026 and then spend another four years on a cross-border pipeline to Antwerp and North Sea Port by Ghent, finishing in 2030. Reportedly, a further expansion beyond the initial 10m t is expected after 2030.
The ports have requested Project of Common Interest (PCI) status from the European Commission (EC). According to the EC, PCIs are key cross-border infrastructure projects that link to the energy systems of the EU. The projects are intended to help the EU achieve its energy policy and climate change objectives. PCI status would make CO2TransPorts eligible for European subsidy. A decision is expected in October.
According to The Guardian, business activities in the CO2TransPorts ports are responsible for 60m t of CO2 emissions per year. For comparison, according to the Department of Business and Energy, the UK emitted 364.1m t of CO2 in 2018. The ports need to drastically reduce CO2 emissions to achieve climate targets.
Mark Saeys, Professor at Ghent University, told The Guardian: "Of course I would prefer to see investments in renewable energy, but you have to be realistic: as long as we as a society remain dependent on fossil fuels, underground CO2 storage may be a crucial lever for achieving our climate targets."