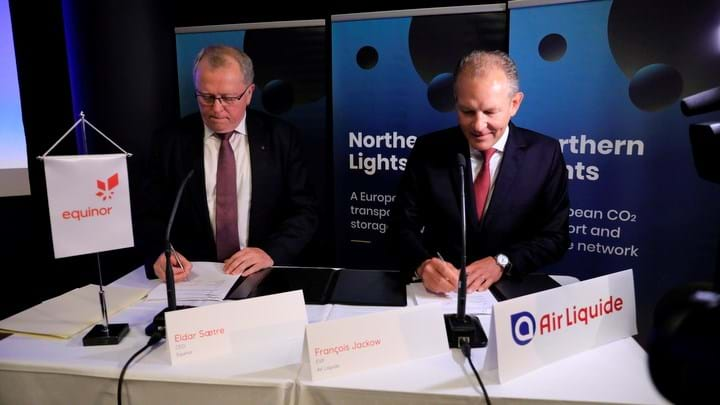 Arne Reidar Mortensen
EQUINOR has signed a memorandum of understanding with seven European companies to develop value chains in carbon capture and storage.
Equinor, along with Shell and Total, are partners in the Northern Lights project, which is assessing the possibility of developing CO2 storage on the Norwegian continental shelf. The storage project is part of Norway's plans for a full-scale CO2 handling chain.
The MoU has been signed with Air Liquide, Arcelor Mittal, Ervia, Fortum Oyj, HeidelbergCement AG, Preem, and Stockholm Exergi. As part of the MoU, the signatories will evaluate solutions for CO2 deliveries and transport, develop a timeline for possible investments and start dates, and contribute to the CCS dialogue with national authorities and the EU. Binding commercial agreements will depend on investment decisions for Northern Lights and the full-scale CCS project.
Drilling of a confirmation well for Northern Lights is planned for the end of 2019 to study the reservoir's suitability and capacity. An investment decision for Northern Lights is expected in 2020. "We are also cooperating with the authorities to establish a commercial framework enabling us to pursue the project," said Sverre Overå, Project Director for the Northern Lights project.
Eldar Sætre, President and CEO of Equinor said: "Carbon capture and storage will be vital to reach the global climate goals of the Paris Agreement. Sustainable carbon capture and storage projects can only be developed in cooperation between governments and companies. We are therefore very pleased that the Northern Lights partners and leading European companies are taking the first steps to realise a European CO₂ transport and storage system."