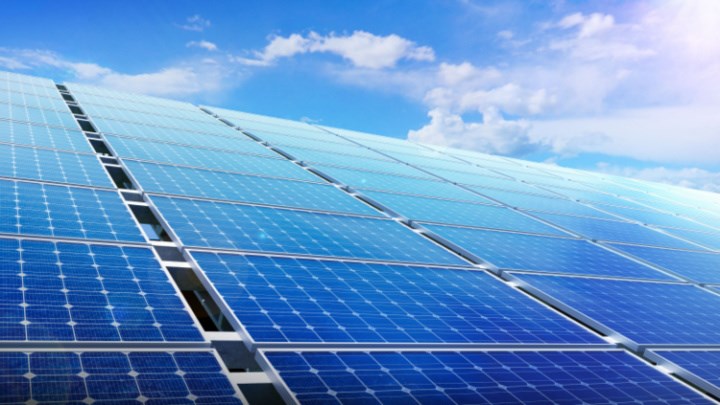 IN ITS 10th year, the Queen Elizabeth Prize for Engineering has been awarded to four engineers whose research and development of solar photovoltaic (PV) technology underpins the growth of high-performance, low-cost solar power.
Martin Green, Andrew Blakers, Aihua Wang, and Jianhua Zhao, are now amongst engineers recognised with the award for ground-breaking innovations that have globally benefitted humanity. Their passivated emitter and rear cell (PERC) technology overcame limits on energy conversion efficiency by introducing an additional layer on the back surface of solar cells, preventing a process known as recombination, and reflecting unused photons back into the silicon.
Currently, PERC technology is the most commercially viable and efficient silicon solar cell technology used in solar panels and large-scale electricity production. It accounts for 90% of the global solar cell market.
Dame Lynn Gladden, chair of the QEPrize judging panel, said PERC technology has "helped to drive the supply of clean energy around the world as part of the drive to mitigate the impacts of climate change. The future of solar cells is enormous and could make a major contribution to delivering net zero emissions."
According to the International Energy Agency, solar PV capacity will almost triple between 2022 and 2027, growing by almost 1,500 GW. By 2027, it is expected to surpass coal in global power capacity.
Lord Browne, chair of the Queen Elizabeth Prize for Engineering Foundation, said: "I believe that everything we do has to be oriented around the global energy transition, so we can achieve net zero, for the planet and the people that live on it. This year's innovation has been and will continue to be integral to this journey."
Technology development
In 1983, Green and Blakers at Australia's University of New South Wales (now UNSW Sydney) created solar cells with 18% efficiency, surpassing the previously reported 16.5%. In later work, they achieved 19% and 20% efficiency. Green's lab held the global record for efficiency for 30 of the 40 years between 1983 and 2023, with Wang and Zhao leading work that eventually achieved Green's 25% efficiency target. The maximum achievable efficiency has been theoretically determined to be close to 30%.
Recognising the potential importance of PERC technology in the development of solar energy, the new QEPrize laureates published their findings without patent, encouraging further developments in the field and driving down the cost of production to benefit society. Through their continued research and development, along with the help of others around the globe, the 2023 awardees significantly reduced the cost of solar panels. The cost of solar generation has fallen by 80% over the past decade.
Martin Green, professor in the school of photovoltaic and renewable energy engineering at UNSW Sydney, said: "I am honoured to share this esteemed award with Andrew Blakers, Aihua Wang, and Jianhua Zhao. As engineers, we are constantly striving to improve the world we live in. As the world feels the devastating impacts of our changing environment and collapsing ecosystems, I feel passionately that more must be done to reduce our reliance on fossil fuels and keep up with the trajectory of human civilization. I hope that PERC technology winning the QEPrize will open many people's eyes to the possibilities of renewable energy."
Andrew Blakers, professor of engineering at the Australian National University, said that the QEPrize aims to inspire the next generation of chemical engineers. "I hope that this year these engineers will be inspired, like me, to create solutions that can help us tackle the biggest challenges faced by humanity, such as climate change," he added.
Aihua Wang and Jianhua Zhao, who are both key figures at solar panel manufacturer China Sunergy, also expressed their pleasure at being recognised alongside their former colleagues.