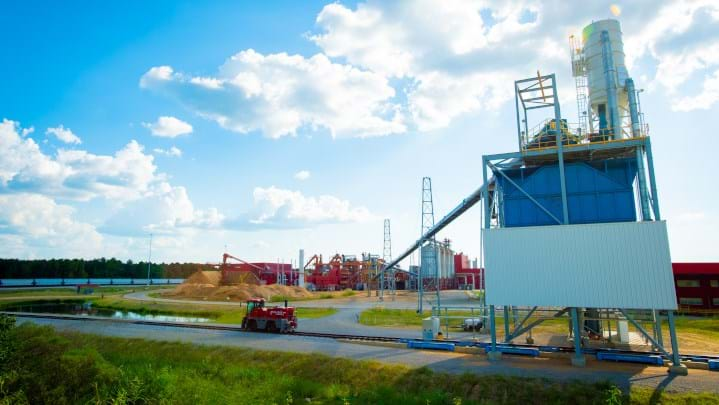 Drax
DRAX has strengthened its biomass sustainability policy and appointed an Independent Advisory Board (IAB) to provide advice on its biomass sourcing.
Drax has converted four of the six units at its North Yorkshire power station to use biomass instead of coal, and is piloting a bioenergy carbon capture project.
The updated policy on biomass sustainability draws on recommendations from a report by the Research Agency of the Forestry Commission. The report recommended 15 key criteria to make biomass use sustainable. Drax has outlined in the policy how it will work with academics and non-profit organisations to meet its commitments to lower CO2 emissions and protect the natural environment. It will also increase its transparency on biomass sourcing, which will include the use of satellite images to evaluate the impact.
The IAB is a six-person team consisting of scientists, academics, and forestry experts, and is chaired by Former UK Government Chief Scientific Adviser Sir John Beddington. The IAB will ensure that biomass sourcing at Drax meets best practice and makes use of the latest scientific research. It will provide advice to Drax on numerous areas including feedstock options, forest carbon science, procurement practices, and societal expectations.
Will Gardiner, CEO of Drax Group, said: "We're committed to continuously raising standards in biomass sustainability, so our sourcing policies must evolve as the science develops. With stronger policies in place and an independent board to challenge us every step of the way, we will be setting the standard for others to follow, which is important as sustainable biomass plays an increasing role in addressing climate change."
Sir John said: "The IPCC and Committee on Climate Change both recognise that sustainably sourced biomass will play an important role in meeting climate change targets. I decided to chair the IAB because it's vital that biomass is sourced sustainably and takes the latest scientific thinking into account.
"As the science evolves, we will make recommendations to ensure that the biomass used at Drax makes a positive contribution to our climate and the environment."