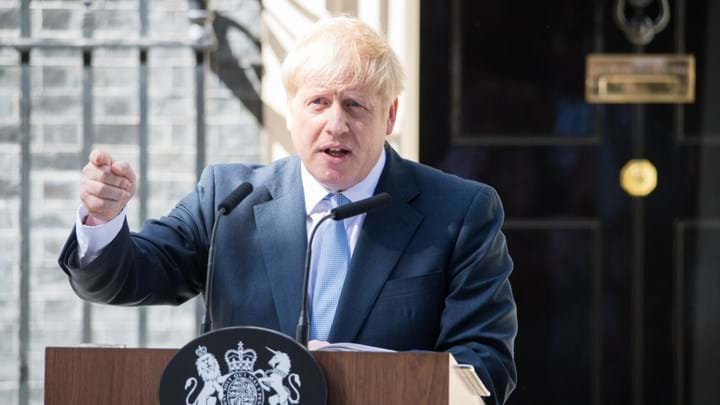 Michael Tubi / Shutterstock.com
THE COP26 climate summit, due to take place in Glasgow in November, was officially launched on 4 February. However, the UK's leadership of the COP has been criticised as political in-fighting has hindered planning of the crucial conference.
Claire O'Neill, former Minister of State for Energy and Clean Growth, had been appointed as COP26 President last year, but was fired by Dominic Cummings, advisor to Prime Minister Boris Johnson, on 31 January. According to Business Green, Whitehall sources said that there had been personality clashes and that a more senior figure should be in the role.  
Johnson launched COP26 alongside Sir David Attenborough on 4 February, but failed to mention the issue of presidency. At the launch, he brought forward the phase-out date for coal as an energy source to 2024, and said that no new petrol or diesel cars will be sold from 2035.
In an open letter to the Prime Minister published by The Financial Times, O'Neill said that the plans for COP26 were "miles off track" and criticised Johnson's lack of leadership on the matter. She said that Johnson had promised to chair a Cabinet sub-committee, but that they had not met once. She said that there were "internal Whitehall battles over who is responsible and accountable for COP actions" and that budgets are "ballooning". According to The Guardian, O'Neill also told BBC Radio 4's Today programme that Johnson admitted to her that he doesn't really understand climate change.
The COP presidency role has yet to be filled but it is expected to be announced as part of the cabinet reshuffle this week. The role was turned down by former Prime Minister David Cameron and former Foreign Secretary and Conservative leader William Hague.
"We must move on from Whitehall knot-tying, infighting and obfuscation, petty political squabbles and black ops briefings to real sustained engagement, maximum global ambition, open-hearted international cooperation, joined-up action and alliance building," said O'Neill. "I hope you will use my sacking as a moment to reset the dial and make these changes happen and I wish my successor every possible success."
Lack of co-operation
According to the BBC, Johnson said at an event in September that he didn't want Scottish First Minister Nicola Sturgeon "anywhere near" the summit. According to O'Neill's letter, these feelings haven't changed. "I had asked if you would consider resetting your relationship with the First Minister – putting aside the devolution battle for the sake of this vastly more important agenda. I understand you declined in salty terms." Sturgeon has written to Johnson calling for co-operation on the matter.
O'Neill also described a "stand off" between the COP team and the Scottish Government, along with the fact that Johnson is considering moving the conference to an English location.
According to The Guardian, there have been rows between the UK and Scottish governments over the venue booking, and the governments have also been arguing on who should pay the bill.
Incoherent planning
The UK's unpreparedness for COP26 has been criticised by Mary Robinson, former President of Ireland and former UN High Commissioner for Human Rights, according to The Guardian. "The UK's handling of COP 26 has not become coherent enough for the UN even to be able to support them."
Yvo de Boer, former Executive Secretary of the UN Framework Convention on Climate Change, said: "It's a huge pity this is happening. The president of the COP really needs to be the force for stability in this process. You need someone in place who is reaching out to key countries to smooth this process."
Fatih Birol, Executive Director of the International Energy Agency, said: "Building a team needs to happen immediately, and putting out a clear vision for COP26. You need leadership, the engagement of all the key parties, including developing countries, and all other stakeholders [including business and civil society]. The Prime Minister is really critical – his leadership will be very important to a successful outcome."
To learn more about COP26, why it is important and what needs to be achieved, read our COP26 explainer.