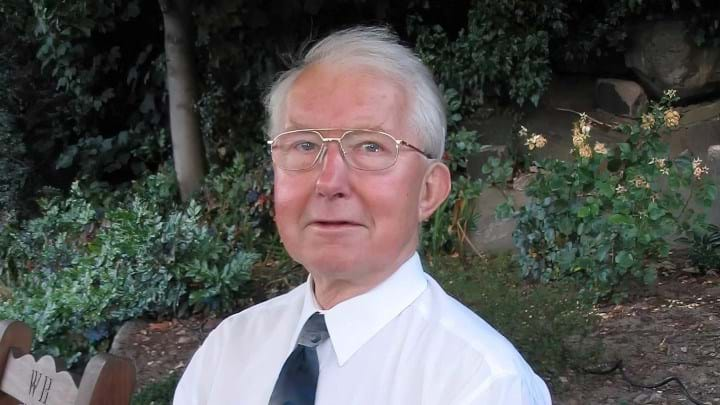 COLIN died peacefully in his sleep at Northampton General Hospital, UK on 13 July – one day short of his 60th wedding anniversary. Considered by many to be the "Father of Process Intensification" he leaves behind a legacy of research and vision of how the chemical industry could be transformed through development of equipment designed to unleash the potential of chemical processes.
Born in Newcastle within a mile of the River Tyne, Colin was a true Geordie. Though his early years were spent in an array of locations, due to his father's RAF duties, he returned to Newcastle attending Heaton Grammar School and subsequently Kings College Durham (now Newcastle University) where he went on to achieve a 1st Class Honours degree in Chemical Engineering. With a strong drive and enthusiasm for R&D he continued at Kings College to gain his PhD and embark on a career in R&D.
Colin's early career started in 1962 at the Rocket Propulsion Establishment at Wescott where he contributed to the design and development of rocket motors before taking up a position at ICI in 1966 which would shape the future of his career in the chemical industry.  
Initially working at the ICI Research Centre near Pangbourne it wasn't long before he moved again to its corporate laboratories at Runcorn, Cheshire, which became home for the next two decades. During his time at Runcorn Colin became a leading light in driving research into process intensification and transforming it from a vague concept into a raft of technologies, the most notable being HiGee technology that utilised centrifugal acceleration to dramatically enhance heat and mass transfer processes. Colin's drive and enthusiasm to for HiGee earned him the affectionate nickname of "Rotating Ramshaw" amongst some of his close colleagues.
As well as being an active Fellow of both IChemE and the Royal Academy of Engineering, Colin was a prolific inventor with his name on more than 45 patents, 35 of which came from his time at ICI. His drive for new process technology was far reaching, covering multiple fields from advancing separation processes, enhancing mass transfer through to novel evaporators, heat pumps and electrochemical cells.
His advocacy for process intensification continued through his career, including publications appearing in the 1980s in The Chemical Engineer discussing the development of this field within ICI. Forming links across the globe in Dow Chemicals in the US to the Beijing Institute in China he constantly sought routes to get this technology adopted and its benefits realised.
In 1991 Colin left ICI to take up the position of Chair of Chemical Engineering at Newcastle University, coming full circle back to his alma mater. During his time at Newcastle he formed a Process Intensification Group to further stimulate research in that field, a legacy that continues on through the PIN (Process Intensification Network). His work was further supported by the Royal Academy of Engineering when he was awarded the IMI Chair at Newcastle.
Following retirement from Newcastle, Colin continued to remain active in research as an Emeritus Professor linked to several universities, and contributed to a text book covering process intensification, for which he was a recipient of the IChemE Brennan Medal in 2008. Ahead of his time in many ways, it is fitting to know that some of Colin's drive for process intensification is gaining new ground, in particular in supporting the process of carbon capture using HiGee technology.  
Colin is survived by his wife Audrey, his three children Christine, Derek and Katherine, and his six grandchildren. He will be missed dearly by all of them for his loving support and sense of humour.