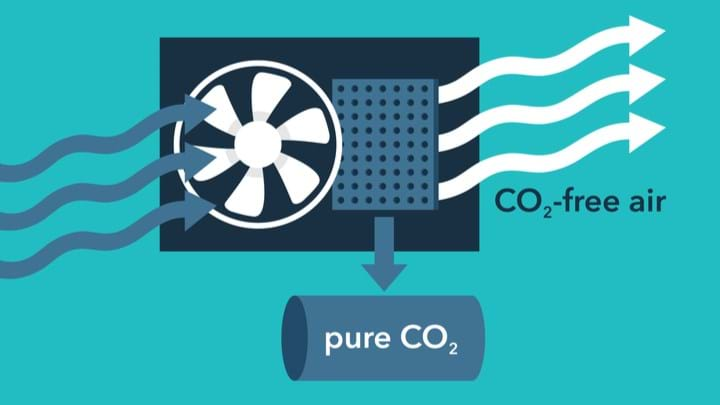 CLIMEWORKS has started operations at the world's largest direct air capture and CO2 storage facility, in Iceland.
The construction of the facility, known as Orca, began in May 2020. It is constructed with advanced modular technology of container-sized units and has a capture capacity of 4,000 t/y of CO2. It is situated next to ON Power's Hellisheiði Geothermal Power Plant so that it runs entirely on renewable electricity. The captured CO2 will be stored underground by partner Carbfix, which mixes the CO2 with water for rapid underground mineralisation in a process that takes less than two years.
The modular technology means that the Climeworks' units could easily be used at different locations worldwide and at larger scale, wherever renewable energy and storage conditions are available.
Jan Wurzbacher, co-CEO and co-founder of Climeworks, said: "Orca, as a milestone in the direct air capture industry, has provided a scalable, flexible and replicable blueprint for Climeworks' future expansion. With this success, we are prepared to rapidly ramp up our capacity in the next years. Achieving global net-zero emissions is still a long way to go, but with Orca, we believe that Climeworks has taken one significant step closer to achieving that goal."