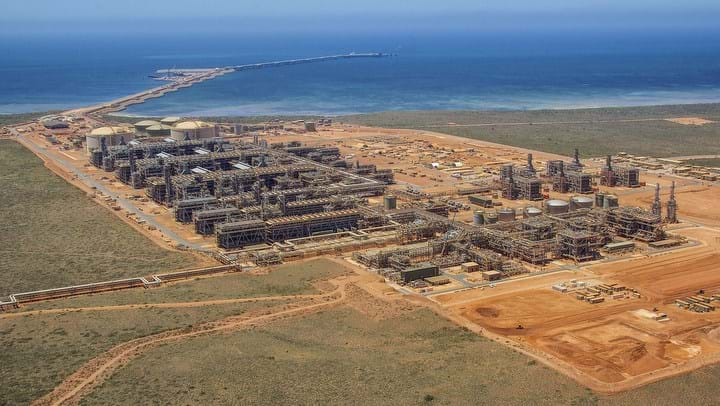 Chevron
CHEVRON expects to start its carbon capture and storage project for the Gorgon liquified natural gas facility in Australia later this year, following more than two years of delays.
The Western Australian state approved the A$73bn (US$54bn) Gorgon project on the condition that Chevron committed to storing 80% of the CO2 emitted from Gorgon over a five-year period. The LNG facility is located on Barrow Island, a nature reserve 50 km off the coast of Western Australia, and includes a A$2.5bn CCS facility – the largest in the world. Chevron predicted that in the first two years, 5.5m–8m t of CO2 would be injected into a reservoir 2 km below the ground, however the CCS operations have been delayed even though the facility has been producing gas since March 2016. Chevron has blamed the delay on excess water entering the pipeline and injection well, which increases the corrosion risk.
The Western Australian government has ordered the Environmental Protection Authority of Western Australia to investigate the delay and re-evaluate Chevron's obligations to offset greenhouse gas emissions. Western Australia's minister for environment, Stephen Dawson, has asked the EPA to define when a start date should apply for the CCS project.
Following the investigation initiated by the government, Chevron has said that it expects the CCS facility to be operational this year, according to a report by The Financial Times. However, under Australia's carbon credits system, Chevron could be forced to pay around A$40m/y to offset the emissions.