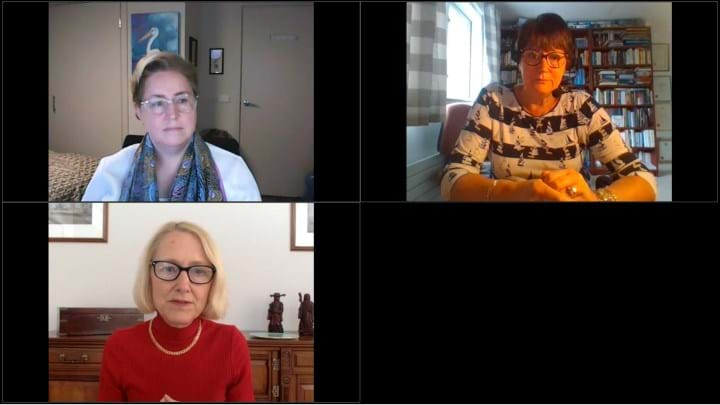 INDUSTRY has to do more to ensure that it is learning lessons to help prevent it from repeating the same mistakes over and over again, said Jane Cutler.
IChemE Fellow and former regulator Cutler was speaking in a webinar hosted by the IChemE Safety Centre (ISC). She was joined by another IChemE Fellow and former regulator Dame Judith Hackitt and ISC Director Trish Kerin, and together they discussed regulation and answered questions from listeners. Prior to their regulatory roles, both Cutler and Dame Judith worked in industry, affording them industrial expertise which they also drew on during the webinar.
A critical role for industry in major hazard management is paying attention to lessons of the past and to challenge itself as to whether those lessons have really been learned, said Cutler.
"Because every time in a high hazard industry we get a new event, we realise that it's actually the same accident incident that we've had before, it's just unravelled slightly differently, in a slightly different location, to a slightly different group of people. So, it appears sometimes that we're having the same accidents over and over again."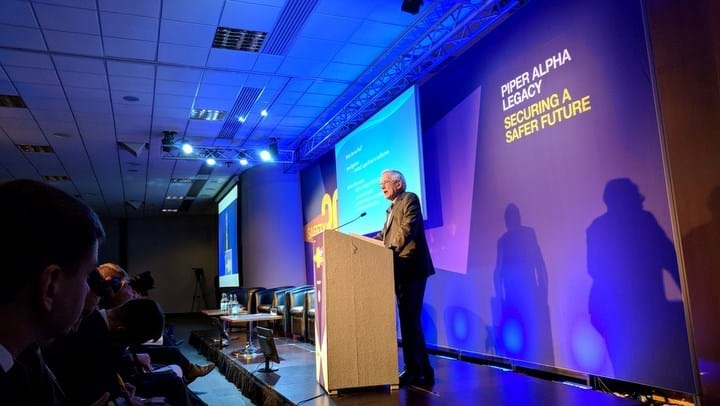 Oil & Gas UK
During Lessons from regulators, Cutler explained that in most regulatory systems, the role of the regulator is to provide an assurance role. She added that if things go wrong, the regulator is then responsible for investigating, working out what went wrong, establishing if laws were broken, and holding organisations accountable.
Cutler was previously the CEO of the National Offshore Petroleum Safety and Environmental Management Authority in Australia. She is currently on the Board of the Australian Maritime Safety Authority, a national regulatory body responsible for maritime safety and protection.
To operate well in their assurance role, regulators must be well-equipped. Cutler noted critical factors include independence, the proper resources, and a critical mass of skills and experienced staff to challenge industry to do a good job. Dame Judith additionally noted the importance of sufficient funding.
Another role discussed was the part industry should play in responding to change in the context of safety.
"Change is constant," said Dame Judith. "And whether that change is coming about because of artificial intelligence, or Big Data, or whether it's as a result of the sort of massive change we've seen in the way we all work because of Covid…we must recognise that is exactly what it is. It is change.
"Therefore, we need to apply the disciplines that we know and understand. Not just to physical change…the same rules need to apply to organisational change and to thinking about whatever is happening in society and the way that is impacting upon the way we work, and what impact that could have on major hazards."
Dame Judith is a former Chair of the UK Health and Safety Executive (HSE), Britain's national health and safety regulator, and a Past President of IChemE.
Considering the impacts on Covid-19, Cutler noted that a challenge for some regulators is that they have had to curtail physical, on-site inspections, especially those in more remote locations or where lockdowns are in place. Some facilities will soon have gone 12 months since they were inspected, when the period for inspections is usually shorter, she said.
"We need to think about how people prioritise getting out into the field; conducting inspections; and ensuring, as a regulator, [that] you would try and look at the highest risk stuff first".
Kerin noted that ISC is drafting a paper to understand how a range of regulators have changed their approach to inspections and other similar activities during this time. The centre has already published a free paper on lessons learned by industry during the pandemic, and how its adapted.
During the webinar, the speakers also discussed how systems thinking, an approach well understood by chemical engineers, could benefit safety in other disciplines and sectors.
Systems thinking views systems as a whole, aiming to see the connections and relationships between components present within it.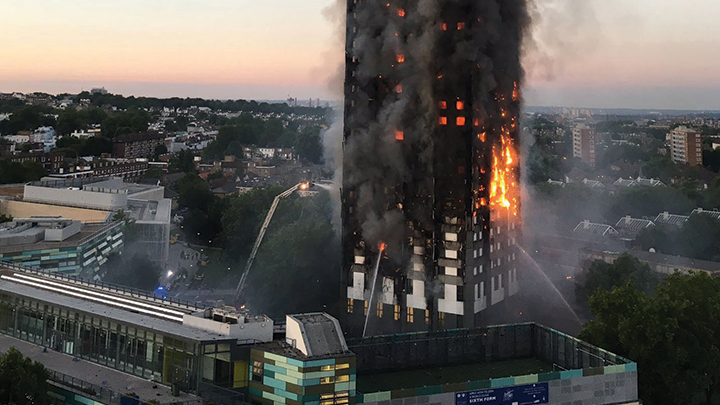 @Natalie_Oxford/twitter
In a previous interview, using the example of the Buncefield fire, Dame Judith explained that by looking at the system as a whole it is possible to identify how it might fail.
"So, what we're trying to do right now is shift a whole industry sector to seeing this systems process approach, which to us as chemical engineers is second nature."
"Other engineering disciplines don't get it yet, and so the real challenge is we need to teach them."
Cutler, who is currently serving as Deputy President of IChemE, said: "Systems thinking, to me, is at the core of chemical engineering, and therefore should be at the core of IChemE, and I guess the starting point for that is at university."
Cutler said she hopes IChemE works to encourage those involved in teaching and training chemical engineers to tie systems thinking into everything, and to also teach it explicitly. 
"I also see IChemE needing to be a voice in process safety and systems thinking, and encouraging it to be integrated across curriculums, but not just chemical engineering. It should be a mandated element across all disciplines of engineering."
In her closing statement Dame Judith said: "This whole issue of process safety, that has been very much a remit of chemical engineers for a long time, is now becoming much more mainstream. So, anyone who ever thought about getting into process safety and thinking they were going to be stuck in the process industries, the world's our oyster.
"Everyone's going to need to learn this, and they're going to need to learn it from us…and there's some huge opportunities out there."
To watch a recording of the webinar visit the ISC's website or its YouTube channel.