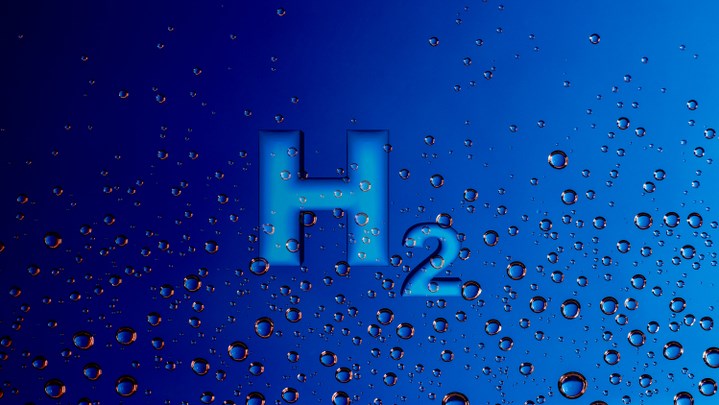 CHEMICAL engineers are investigating how the UK could increase its use of hydrogen and alternative liquid fuels as part of the nation's commitment to net zero by 2050.
Tim Mays from the University of Bath will lead a research consortium that aims map and solve the research challenges blocking wider uptake of low carbon fuels in the UK, particularly hydrogen and alternative fuels. Mays is a Professor of Chemical Engineering and Director of the Institute for Sustainable Energy and the Environment at Bath.
Kedar Pandya, Director for Cross-Council Programmes at Engineering and Physical Science Research Council (EPSRC), said that there is a growing consensus that these fuels will play a key role in decarbonising the UK's economy, as demonstrated by the UK's publication of its Hydrogen Strategy.
Mays said: "A thriving, low carbon hydrogen sector is essential for the government's plans to build back better, with a cleaner, greener energy system. Large amounts of low carbon hydrogen and alternative liquid fuels such as ammonia will be needed, which must be stored and transported to points of use. Much research is required, and we will work collaboratively across multiple disciplines to help meet these challenges."
The team will focus on the potential of fuels to decarbonise transport; electricity generation; domestic and industrial heating; and high CO2-emitting industries such as cement, fertilisers, glass, and steel. According to the University of Sheffield, a consortium partner, these areas account for up to 90% of UK greenhouse gas emissions, demonstrating the projects "enormous" potential impact.
Mays's team will engage stakeholders and use a theory of change process to map the greatest research challenges and potential solutions. Theory of change is a rigorous, participatory process in which groups and stakeholders identify the conditions they believe have to unfold to allow long-term goals to be met.
The consortium said that there is strong engagement from industry stakeholders and high-profile project partners including ITM Power, Health and Safety Executive, Siemens Energy, and Scottish Hydrogen and Fuel Cell Association.
Co-investigators include Rachael Rothman, Professor of Sustainable Chemical Engineering at the University of Sheffield, and Shanwen Tao, Professor of Chemical Engineering & Sustainable Processes at University of Warwick.
Sara Walker, Professor of Energy at Newcastle University, is leading a second project focussing on the role of these fuels in the net zero transition, in providing connectivity and flexibility across the energy system. Walker's work will analyse the landscape, challenges, and demand for low-carbon fuels to identify viable investment priorities. It is expected to deliver a fundamental shift in critical analysis of hydrogen's role in the energy landscape.
Walker's team will work with stakeholders to gain new perspectives on future hydrogen pathways.
Over six months, the research coordinators are expected to build high-impact, multidisciplinary, multisite teams, with the aim of developing longer-term research alliances, as well as two parallel national centres of excellence at Bath and Sheffield. One centre will be focussed on research challenges, and the other on systems integration.
EPSRC is providing the hydrogen projects with a total of £615,000 over the six-month research period, which began on 1 April.
Pandya said: "Over the next six months, the hydrogen research coordinators will work across the UK to build an understanding, and galvanise expertise, in research and systems integration.
"The focused, multi-stakeholder plan they create will support the consideration of hydrogen as a key component of the UK's energy mix and inform EPSRC's future plans for an integrated, ambitious research and innovation programme working across the hydrogen value chain and its major use sectors in partnership with business."