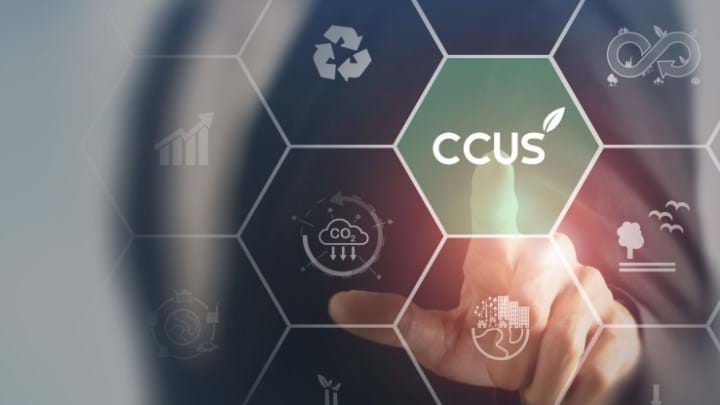 ARCELORMITTAL, BHP, and Mitsubishi Heavy Industries Engineering (MHIENG) have signed a funding agreement that will see the trio work together on a multi-year trial of carbon capture technology at steelmaking plants owned by ArcelorMittal. Once captured, the CO2 at one facility in Europe will then be used to produce bioethanol. 
The collaboration, which also involves a feasibility and design study to enable the system's full-scale deployment, is designed to understand how carbon capture technology can be incorporated into existing steel plants – an industry that is estimated to account for around 7–9% of global greenhouse gas (GHG) emissions.  
Around 70% of steel is currently produced via the Blast Furnace – Basic Oxygen Furnace (BF-BOF) process, a method which uses coal as both a feedstock and energy source. This route produces about 2.3 t of CO2 for each tonne of crude steel for all direct and indirect emissions; a figure that could be vastly reduced by using electric arc furnaces, and incorporating carbon capture utilisation and storage (CCUS) technology. 
However, according to an analysis by McKinsey, CCUS uptake needs to grow 120 times by 2050 for countries to achieve their net-zero commitments, but so far the technology is not moving fast enough, as only a limited number of small capacity carbon capture or utilisation pilots are currently underway or in the planning phases. 
Aiming big, ArcelorMittal, with the aid of its collaborators, is commissioning a scale demonstration plant to capture carbon-rich process gases from the blast furnace at two of its facilities; one mobile test unit will be installed at an ArcelorMittal Direct Reduced Iron (DRI) plant in North America, the other will be at the firm's plant in Ghent, Belgium where the trial will proceed in two phases.   
The first phase involves separating and capturing the CO2 top gas from the blast furnace at a rate of around 300 kg/d of CO2. MHIENG's Kansai Mitsubishi Carbon Dioxide Recovery Process (KM CDR Process) will be used to capture the CO2, a process which utilises "KS-1 solvent", an advanced hindered amine solvent, in conjunction with a line of proprietary equipment. MHIENG has been developing the technology with Kansai Electric Power since 1990, and it is currently used in 14 plants around the globe. 
The second phase involves testing the separating and capture of CO2 from the offgases in the hot strip mill reheating furnace, which burns a mixture of industrial gases including coke gas, blast furnace gases and natural gas. Once captured, the effective use of the CO2 from the MHI pilot will be determined during the project, ArcelorMittal said. 
"The decarbonisation of the steel industry is a huge challenge that we cannot solve alone: it is through pan-industry partnerships and collaboration that we will achieve ArcelorMittal's climate goals of reducing CO2 emissions by 35% by 2030 in Europe, and by 25% by 2030 worldwide," said ArcelorMittal Belgium's CEO, Manfred Van Vlierberghe. 
Meanwhile, ArcelorMittal is also running another ground-breaking recycled carbon initiative, this time aimed at transforming CO2 into high grade biofuel. Known as the Steelanol project, CO2 captured during the steelmaking process will be fed into four huge bioreactors containing liquid, nutrients and naturally-occurring micro-organisms to convert it into sustainable ethanol.  
Costing around €165m (US$167m), the Steelanol plant will produce 80m L/y of sustainable ethanol for use as fuel for transport or as a building block for producing chemicals in a way that does not compete with food crops or land for food crops, as is the case for "traditional" ethanol. The project has been developed with LanzaTech, Primetals Technologies and E4tech, and was funded in part by the Flemish government and the European Union's Horizon 2020 research and innovation programme. Steelanol's official inauguration is on 8 December. 
"The leadership and commitment of governments and large companies like ArcelorMittal is needed to ensure single-use carbon is a thing of the past," said Jennifer Holmgren, CEO LanzaTech. "This significant milestone brings us closer to creating a circular carbon economy at a time when all sustainable solutions are required to solve our climate crisis."