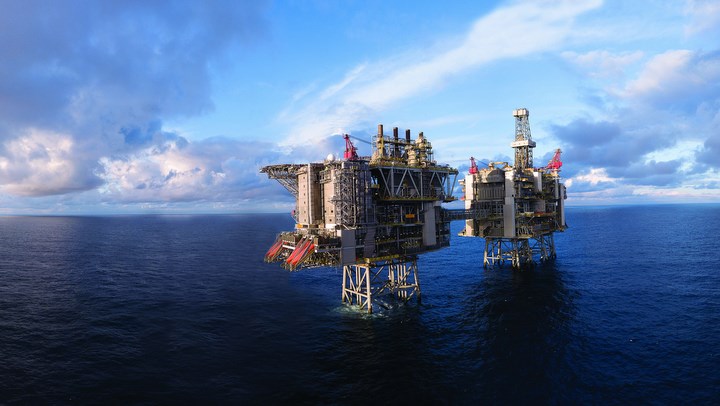 BP
BP has started production at the £4.5bn (US$5.75bn) Clair Ridge oil field in one of the largest new developments in the North Sea in decades.
The Clair field was first discovered in 1977 but was deemed too costly and difficult to develop at the time. The field is the biggest in Europe and is estimated to have 7bn bbl of oil. The first phase of production began in 2005 with the original Clair platform and recovered around 300m bbl of oil. The second phase, known as Clair Ridge, is located north of the original platform and began production on 23 November. It is designed to recover 640m bbl of oil and is aiming for a peak production of 120,000 bbl/d which will supply 10% of the UK's oil. It consists of two bridge-linked platforms and includes a new oil and gas pipeline.
The Clair Ridge project has been designed for 40 years of production. Shell and Chevron also hold stakes in the field, and BP is currently closing a deal to acquire most of ConocoPhillips' stake. BP is planning a third phase, called Clair South, that would boost production further.
Deirdre Michie, chief executive of Oil & Gas UK, said: "First oil at Clair Ridge represents a major milestone in BP's developments west of Shetland, the frontier region which is likely to have the greatest potential to expand current UK production. It's greatly encouraging to see one of the basin's original explorers using new, ambitious approaches and pioneering technology to help lead a revival in production."