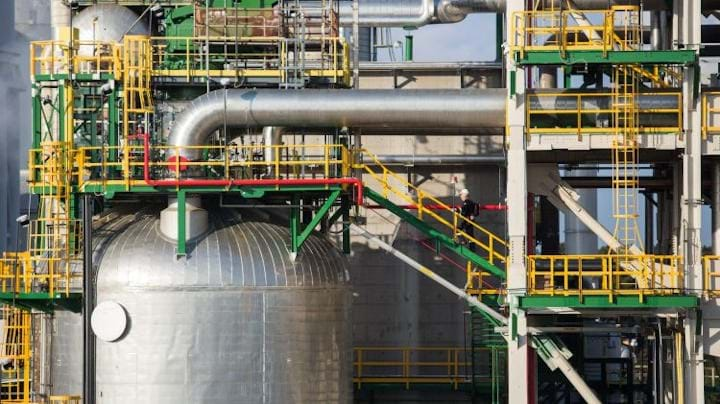 BP
BP is selling its petrochemicals business, including interests in 14 production sites, to Ineos for US$5bn.
The sale comes as economic stagnation brought about by the coronavirus pandemic has depressed consumption, in turn hitting demand for chemicals. BP's global petrochemicals businesses are focussed on aromatics and acetyls. The 14 manufacturing plants in Asia, Europe and US produced 9.7m t of petrochemicals in 2019. The business employs 1,700 people who will transfer to Ineos on completion of the sale.
Like all oil majors, BP has also been hit by the drop in oil prices. Earlier this month it announced it would cut 10,000 jobs by the end of the year, and lowered its long-term price assumption on crude by 27% to US$55/bbl, wiping around US$17.5bn off the value of its assets.
BP CEO Bernard Looney said the sale of its petrochemicals business is a significant step in the reinvention of BP, which he announced in February would achieve net zero emissions by 2050. The company said in a statement that the sale has allowed BP to achieve its US$15bn divestment target a year early and strengthens BP finances.
"Strategically, the overlap with the rest of BP is limited and it would take considerable capital for us to grow these businesses. As we work to build a more focussed, more integrated BP, we have other opportunities that are more aligned with our future direction."
Ineos' purchase extends its interest in acetyls, used in a wide range of downstream industries including packaging, adhesives and pharmaceuticals. The aromatics acquisition takes Ineos into new sectors, providing it with PTA (purified terephthalic acid) and PX (paraxylene) production to feed the polyester fibre, film and PET packaging sectors.
Ineos said in a statement that the deal is a good fit with its existing asset base, reintegrating the Hull site and expanding its existing footprint at Geel, Belgium. Ineos currently employs 22,000 at 183 sites in 26 countries.
Ineos chairman Sir Jim Ratcliffe said: "We are delighted to acquire these top-class businesses from BP, extending the Ineos position in global petrochemicals and providing great scope for expansion and integration with our existing business."
Ineos was born out of BP after Ratcliffe led a management company buyout of the former BP petrochemicals assets in Antwerp, Belgium in 1995. Ineos later went on to buy BP's olefins and refining business Innovene in 2005, which included the Grangemouth refinery, for US$9bn.
The latest purchase from BP includes assets, technology and licences plus related interests such as the chemical recycling technology BP Infinia and BP's interest in acetylated wood developer Tricoya. It does not include BP's petrochemicals assets at Gelsenkirchen and Mulheim that are highly integrated with its Gelsenkirchen refinery in Germany.
The manufacturing plants included in the sale, their primary products, and BP's percentage stake in the assets are:
Americas:
Cooper River, South Carolina, US: PTA (100%)
Texas City, Texas, US: PX and metaxylene (100%)
Eastman BP Texas City Production Agreement: acetic acid
Atlas Methanol, Point Lisas, Trinidad & Tobago: methanol (36.9%)
Europe:
Hull, UK: acetic acid, acetic anhydride (100%)
Geel, Belgium: PTA, PX (100%)
Asia:
Zhuhai, China: PTA (91.9%)
Chongqing, China: acetic acid, acetate esters (51%)
Nanjing, China: acetic acid (50%)
Merak, Indonesia: PTA (100%)
Kertih, Malaysia: acetic acid (70%)
Ulsan, South Korea: acetic acid, vinyl acetate monomer (50.9%)
Taichung, Taiwan: PTA (61.4%)
Mai Liao, Taiwan: acetic acid (50%)